If asked what is my favourite thing about the Netherlands, so far it is definitely (still?) the bicycle culture. We go riding every day, ranging from the shops 2 minutes away, to relatives and friends 10 minutes away and a 30km round trip to The Hague yesterday. Today we are heading to the beach.
Den Haag is another city where the centre is full of beautiful old buildings. Here's the parliament house from the outside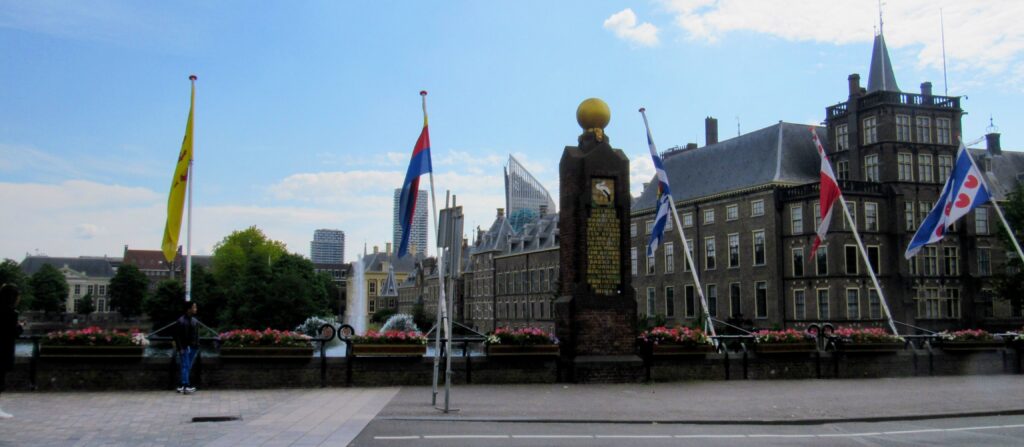 and here it is from a courtyard, which is as far in as we could get.
There are plenty of museums if you are so inclined. From a website of The Hague attractions…
Kunstmuseum Den Haag is a museum for modern art and crafts. The museum is best known for its collection of works by painters of the Hague School, Mondrian, Picasso, Van Doesburg, Monet and Toorop. The current building, designed by the Dutch architect Berlage, was opened in 1935. – we are going here on the weekend.
The Mauritshuis has been a museum since 1822, with mainly paintings from the Golden Age. The permanent collection includes Girl with a Pearl Earring and View of Delft by Johannes Vermeer, 'Soo fed sung, soo na pept' by Jan Steen, The bull by Paulus Potter and The anatomy lesson by Dr. Nicolaes Tulp by Rembrandt van Rijn – closed for new exhibition.
The Louwman Museum is a museum for automobiles. The museum aims to provide a picture of what the automotive industry has produced since 1887.
Panorama Mesdag is a cylindrical panorama painting about 14 meters high and with a circumference of 120 meters. The painting, which is one of the oldest surviving panoramas in the world, is a view of the North Sea, the dunes, The Hague and Scheveningen.
Museum Voorlinden is a private museum for modern and contemporary art on the Estate Voorlinden in Wassenaar. It houses the art collection of Joop van Caldenborgh, the largest private art collection in the Netherlands – on the edge of Wassener and a good place for a couple of new props.
Escher in the Palace is an art museum on Lange Voorhout. It is housed in the Palace Lange Voorhout, dating from 1764, and since 2002 has housed a permanent exhibition devoted entirely to the work of the Dutch graphic artist Maurits Cornelis Escher.
The Hague Historical Museum is a museum on the Korte Vijverberg about the history of The Hague.
Phototomuseum The Hague is a museum in the field of photography. The museum was founded in 2002 as part of the Kunstmuseum Den Haag. It organizes approximately six exhibitions per year on the most diverse periods, disciplines and genres of photo history, often focusing on people.
Prison Gate Museum is a medieval prison. A museum has been located in the building since 1882.
The Museon is a popular science museum with collections on diverse subjects such as geology, biology, history and much more.
The Mesdag Collection is the former home of Hendrik Willem Mesdag (1831-1915), painter of seascapes, among other things. Besides being a painter, Mesdag was a great art collector. He had a museum built for his exceptional collection. He built this museum right next to his home and opened it to art lovers in 1887.
And more…
This is the obligatory "we visited the cafe where you used to work" photo for someone Tall One knows. I could get into a rant about lousy customer service where a "coffee and apple cake" special can't be modified to a "hot chocolate and apple cake" order because "the till isn't set up for that", but I won't.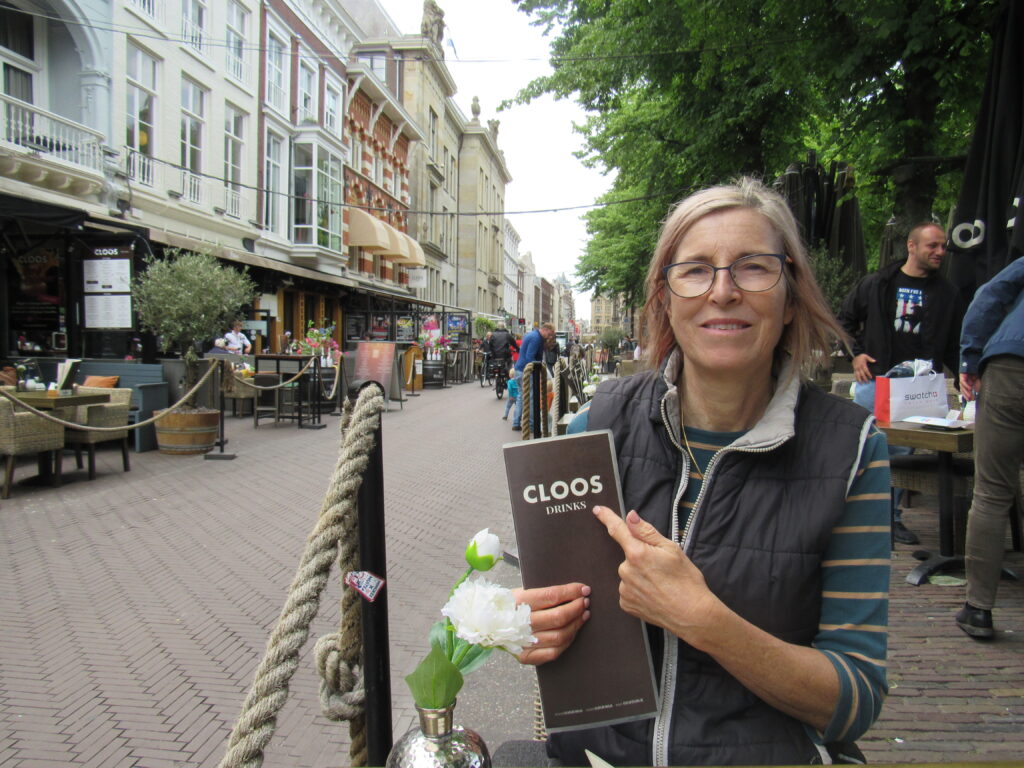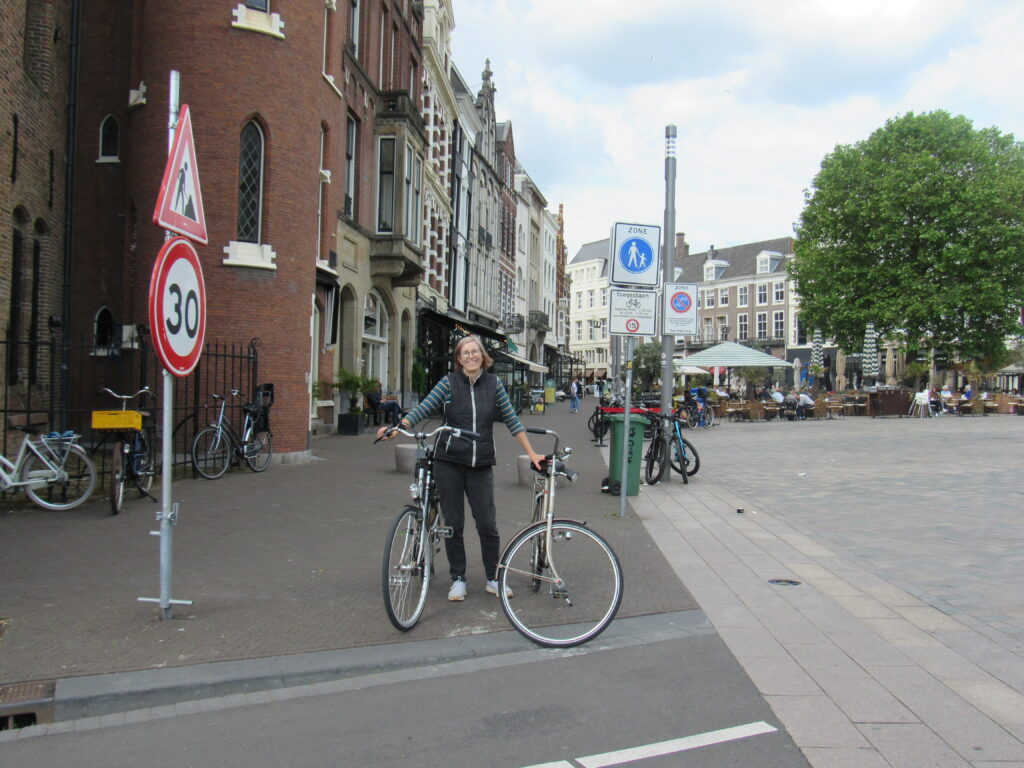 The ride to den Haag took us through a lush green forest and past the residence of the Netherlands king. I made a polite request that we come in and have some tea with the king. The guard struggled for an answer, I am not sure if it was a language issue, but eventually the only response was a disappointing "no".
When I started to take this photo, the guard became camera shy, I almost got him after shouting "hey!" and he stuck his head out, but I wasn't quick enough. Though I did avoid getting shot or arrested.
It would be an oversight if I didn't give an update on the Bremen greenhouse. A puzzle indeed, with almost every stage being done at least once incorrectly before being figured out.
Just before we left to return to Wassener it was like this. I take full credit for the 4 opening windows, including the challenge of installing an automatic opener on one.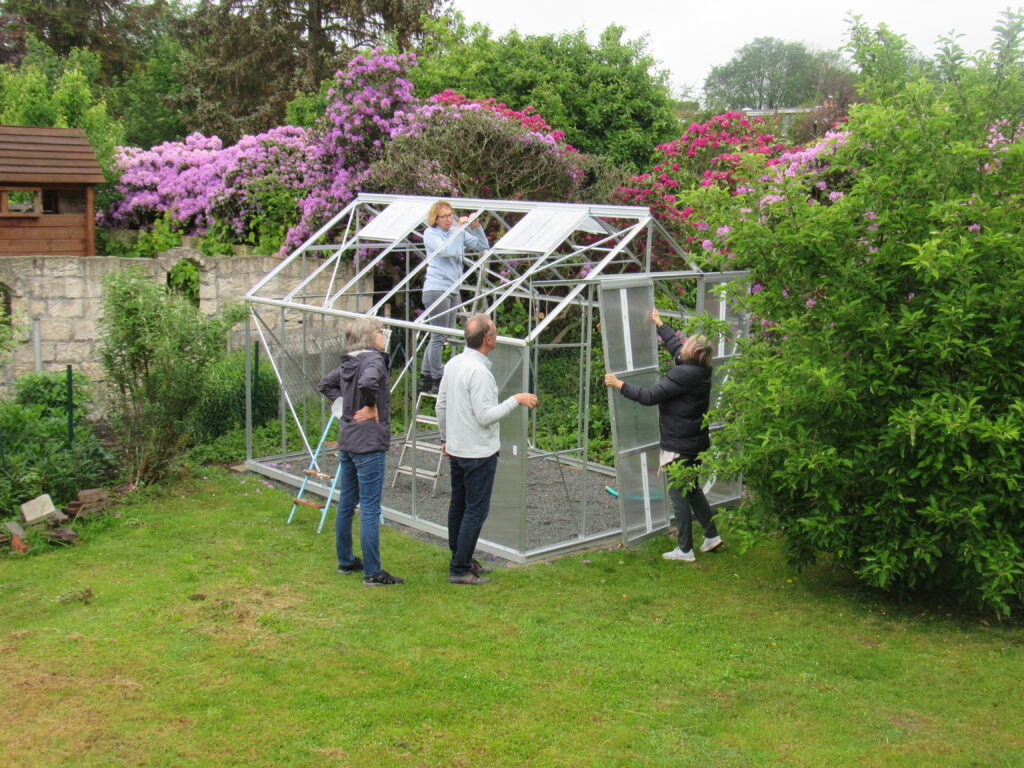 A few hours later and we received a message that the job was done. One might be tempted to suggest that things moved quicker after we left, but that would be unkind.
Back to bicycles, you can imagine if there are more bikes than people they need to be managed in public areas, and they are. There are plenty of shopping streets that are pedestrian only or no bike parking. But leave a bike that looks derelict and it is removed to the bike pound where it costs €22 ($30AUD) to get it back. These ones have been tagged for removal in 7 days.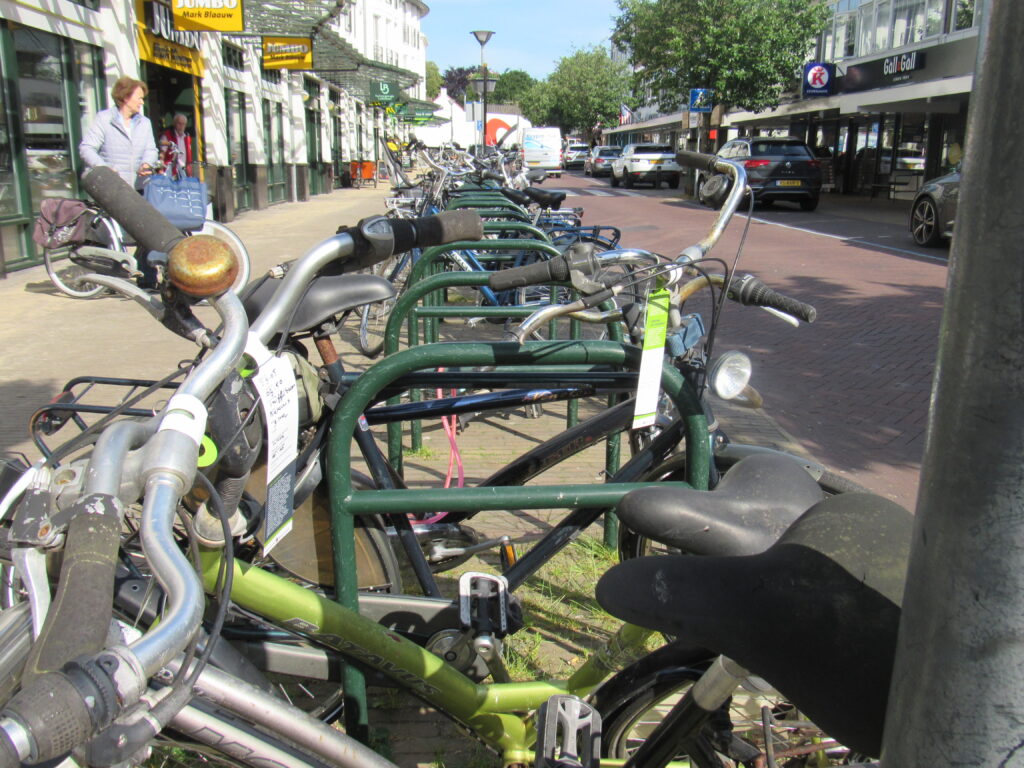 In Amsterdam, thousands of bikes are stolen every year. This seems odd as most people seem to already have a bike. Maybe they belonged to someone else originally. If your bike is impounded you can look for it here https://www.verlorenofgevonden.nl/overzicht?search=fietsendepot+amsterdama
Pinch and a punch for the first of the month.