Celebrating a brthday in a different time zone is a little weird.
It started at 4PM Netherlands time which is midnight in Eastern Australia. We were hanging out, ready for an evening at home when the Tall One announced that we had been invited to Martin and Angela's place for an hour. It registered as a little odd, but I left it at that.
A 10 minute bike ride and as we walk in I notice smiles on faces and pathetic attempts to conceal them. I figured something was up but, unlike me, I decided not to spoil anything.
Soon I was ordered to close my eyes and voila, a cheese cake (literally) with candles. Surprise! 🎉🌟🤡🎉😀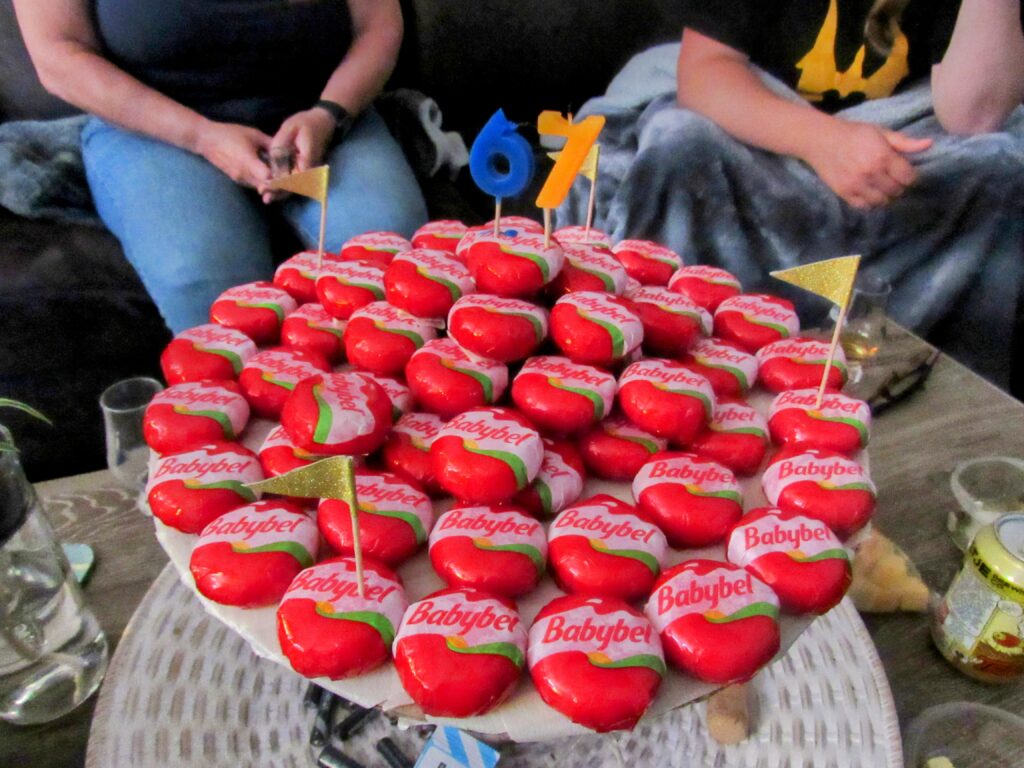 I haven't asked if this was a gag or just to hold it together.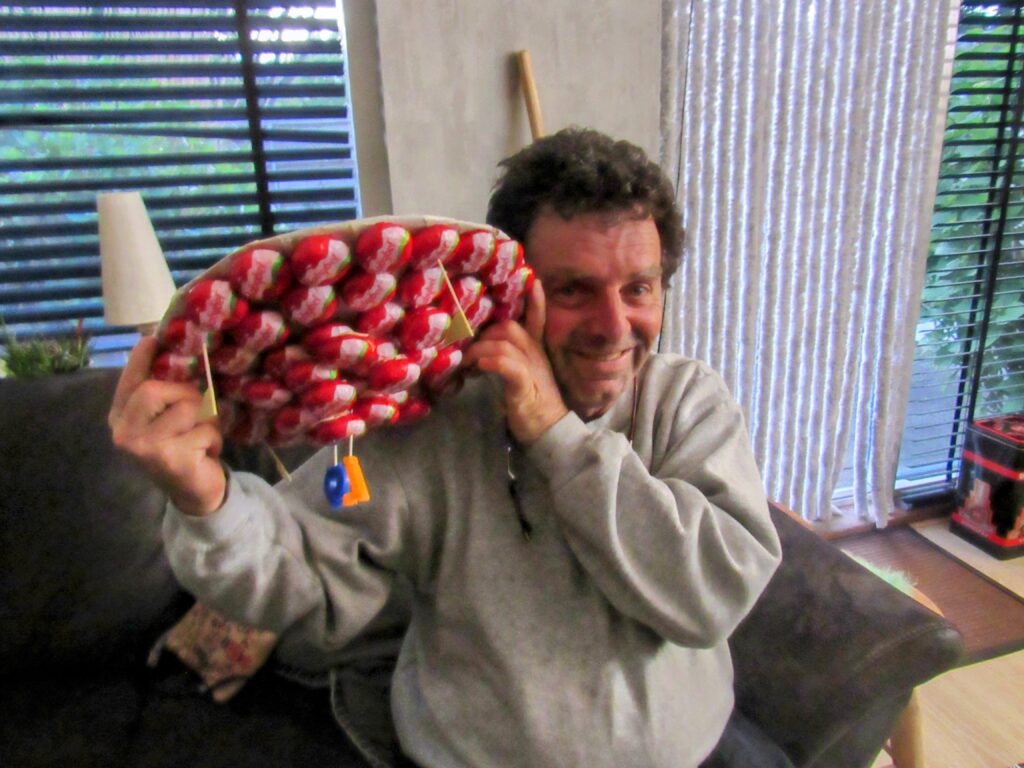 Cheese and beer transformed into cheese and tasting several 26 year old whiskeys, yummm. Tha Tall One had a sip, spluttered and very generously left the rest for me.
When we left at 10:30PM Wassener was still struggling to get dark, fortunately, because it was a bit of a wobbly ride home.
Thanks for all the beautiful birthday wishes. If you really loved me you would have remembered that 8AM in Eastern Australia is midnight in the Netherlands. A bit of a disturbed sleep as birthday pings happened through the night.
Aside: Tall One's father needed something looked at in the hospital this morning. There on the shelf is the hospital magazine with CliniClowns on the cover. Nice!