Location: Delhi

Hotel: Surya
In my post yesterday I said I was tired.  Turns out I am sick.  Not Delhi Belly type of sick from food, more some sort of bug that has given me a headache and a temperature (I think).  Fortunately a paracetamol relieves the symptoms.
At a guess I walked 15 – 20km today.  From the hotel to Old Delhi and around the markets and then most of the way back before I realised it was another 5km so caught a rickshaw.
In the morning I stopped for a while to watch some sort of display/ceremony/meeting that was related to Indira Gandhi.  The reason the description is so vague is because I have no idea what was happening.  There was a stage and some seating and well dressed men.  Ironic that given it was something to do with a woman there wasn't a woman in sight. The stage had a backdrop with a big photo of Ghandi and they placed a garland below it and it was all in Hindi.
The only reason I am telling about this is that after watching in puzzlement for a while I wandered off, heading down alleys and anywhere that looked interesting.  I'm not sure if anyone saw me laugh out loud when an hour later I ended up back at Indira Gandhi.  I would have sworn I was heading in one general direction.
The traffic in Old Delhi is a mess.  A mix of tuk tuks, cars, rickshaws, ox drawn carts, human pushed carts, pedestrians and more.  It is much faster to walk than use any sort of vehicle.  The situation was made worse by long lines outside every bank and ATM forcing the few pedestrians who chose not to walk in the street, to walk in the street.  There was a plan to make money changing today restricted to seniors, it didn't look like it was working.
Last year I heard about an important Sikh temple here in Delhi, it turns out there is another in Old Delhi, Gurudwara Sis Ganj Sahib.  The steady flow of people coming and going to this magnificent temple was amazing as was the devotional happenings inside.
And from the upstairs gallery where there were private prayer rooms with outstanding looking Sikh men reading religious texts  – I wasn't game ask to take a photo.
They feed a lot of people, continuously.  There were three rows like this.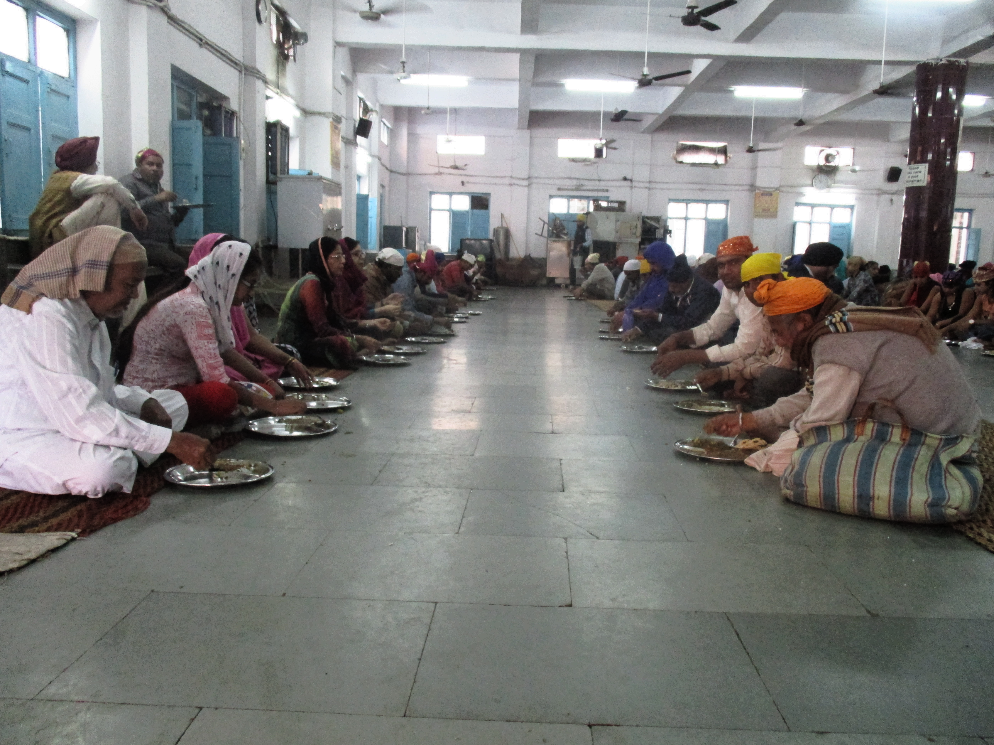 To produce that much food you need a production line.  This was great to watch.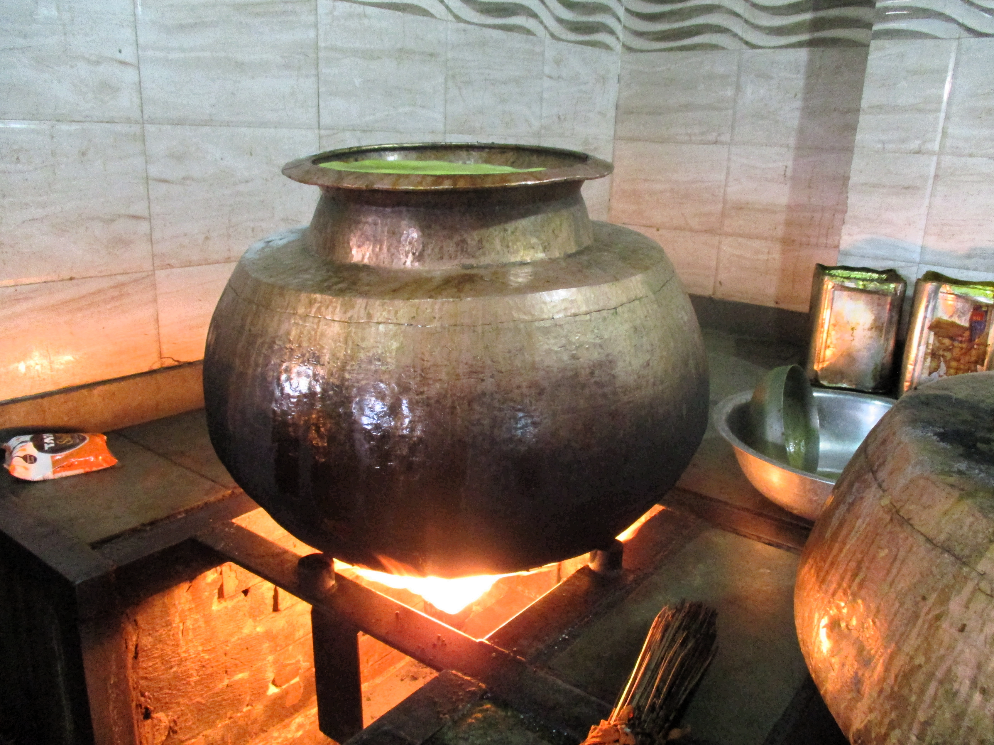 I couldn't get these guys to move so that the light wasn't behind them.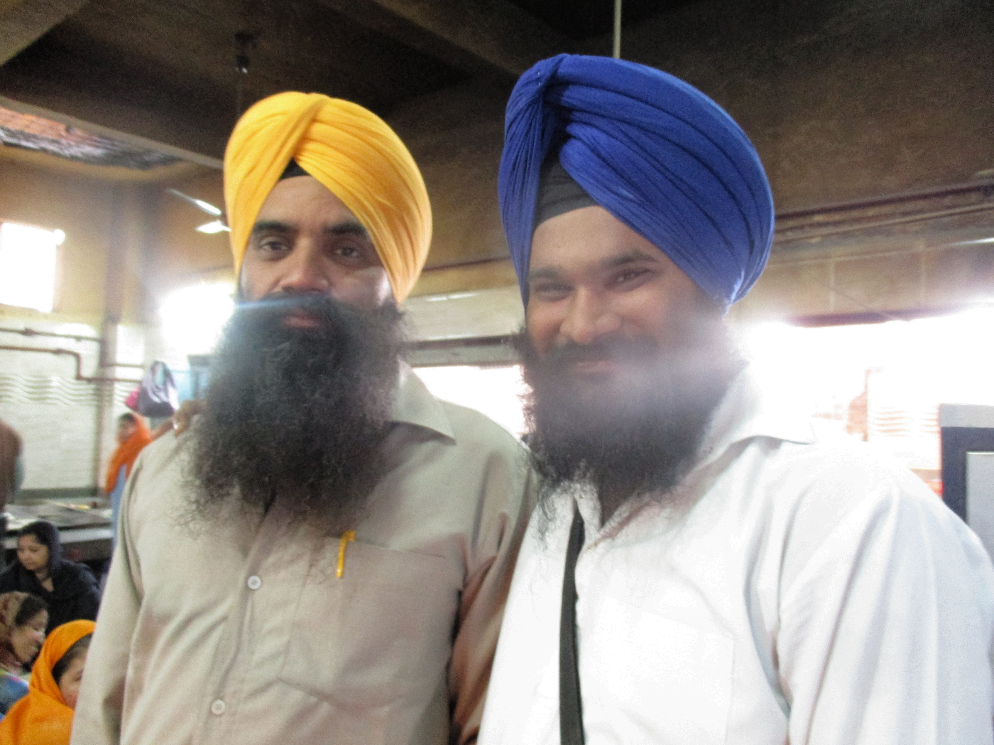 There's lots to see in the markets, areas have their own speciality.  There was the wedding card market and the spice market and the long lines outside banks market.
One thing I have noticed here in Delhi, a city with a population of 18 million! is that people aren't nearly as friendly and approachable.  A smile elicits a blank look, it's as though they have seen it all before, and they probably have.
This is an interesting campaign.
When I arrived at this hotel I asked if there was hot water.  Yes, I am assured, ask for it and it will be provided to your room.  I didn't quite understand, maybe they have water heaters on each floor or something.
Back from my walk, exhausted and not feeling great, I asked for hot water to my room.  Ten minutes, I am assured.  I figure it takes that long for the heater to kick in.  A while later there is a knock on the door, my hot water is ready.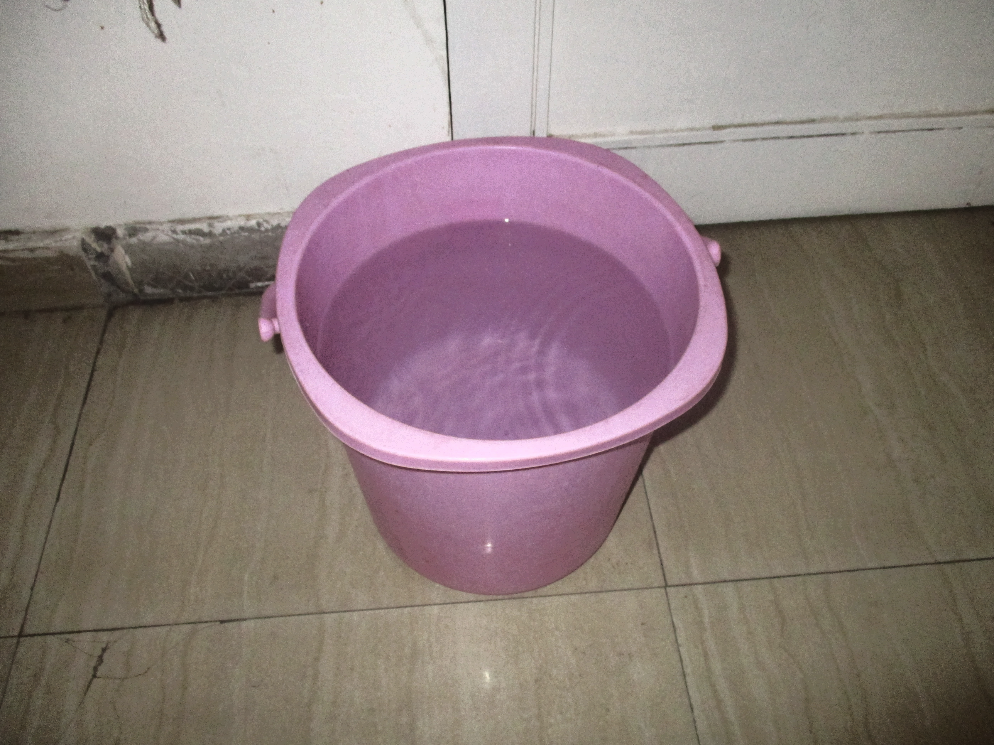 Only In India.