Location: Delhi

Hotel: Surya, one of hundreds along a road near the railway station
It's taken a few days to write this, so some things are a bit out of sequence and tense.
Tomorrow (Friday) I head to Delhi for my flight home on Sunday.  I was looking for a photo in an early post and it is hard to believe that stuff happened only 5 weeks ago.  Feels like last year.  Places and events have melted together and it can be hard to remember what happened where and when.  This blog may help me piece it all together in the winter of !y life – next week.
I am not the first person who enjoys wandering aimlessly npt worried about getting lost.  I have some of the best experiences during my many trips by heading down lanes and towards something interesting.
I stumbled upon this group of kids crowded on a rickshaw about to be delivered home after school.  It is my new favourite photo this trip I think.
I was glad I also managed to get some video.
It is the start of wedding season in India so there is lots of dancing and really loud music into the night.
I'm tired.  My feet hurt from walking and each foot has a couple of cracks in the skin which are tender.  There's no electricity in the area at the moment.  Last night I didn't sleep well, too hot with a blanket, too cold without.  Someone is smoking in the hallway outside my room and it stinks. My flight is in 36 hours or so and I think my brain is in going home mode.
Walking from the metro station to the hotel involves walking over a footbridge that crosses the main, huge, New Delhi railway station platforms.  There is a steady stream of people crossing and as I approach the stairs a security guy – can't call them a guard – shouts and points at a sign no entry.  I paused for a moment, remembered T.I.I. – This Is India – and followed all the other people who he hasn't yelled at. He didn't give a shit, which I imagine is part of the job description.
Back in Jaipur I had a day to fill before heading to Delhi.  I had heard about Chand Baori earlier in the year and it was on my list of places visit.  I was planning to go last time in Jaipur but Ajeet took us on that amazing adventure.  So I decided to head there this time using local buses, it's about 90km from the city.
First a bus 90 minutes down the highway to Sikandara. From Sikandara you catch either a jeep or tuk tuk 20 minutes to the village of Abhaneri.  I negotiated a price of R200 for the tuk tuk ride there, he would wait and then bring me back.  I don't begrudge $4 for the service, but when I realise other people – he picks up as many as will fit in – are only paying R10 or R15 each way it irks somewhat.
Chand Baori is one of the biggest and oldest baoli and was truly spectacular.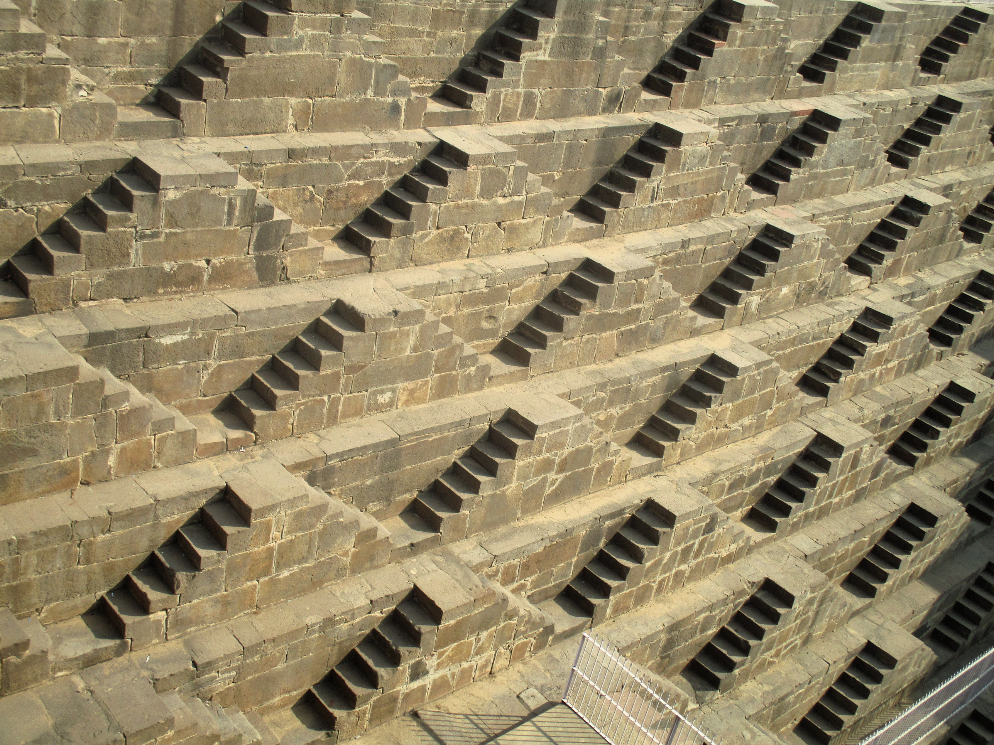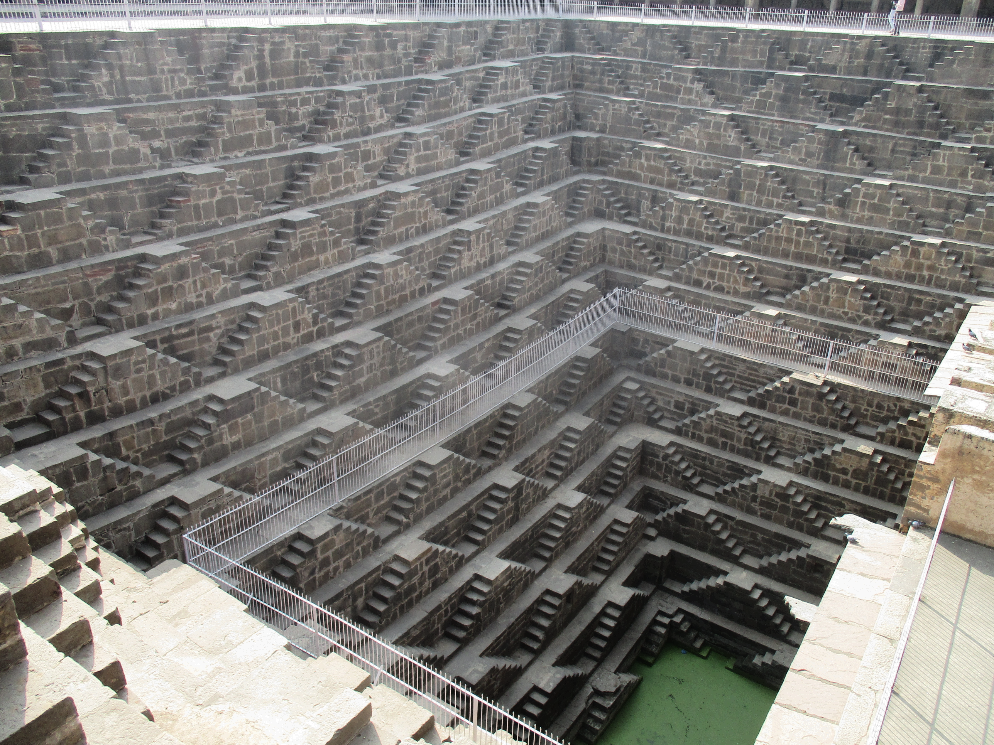 I think the shipping might be quite expensive, but I really want doors like these from the back streets of Jaipur.
That's it, it's all you get this time.  Maybe one more post from Delhi and then home.