Hyderabad to Bangalore in a sleeper bus. There's an app for that. Actually there are a lot of bus booking apps, how easy will this be!
Found the bus I wanted, leaving at 2130 arriving Bangalore 0700 for Rs 850 (<$AUD20). The booking process includes choosing your seat. Fantastic!
photos of the inside of a bus are pretty boring, so these are from around Bangalore
I try to pay and my card is "declined by issuer". This is a special account I created with Citibank that has a debit card I can use in any ATM in India.
I know that the card works, I have paid for a room and withdrawn cash. I reluctantly try my Aussie credit card – they have shitty exchange rates and take a conversion fee on top, but that doesn't work either.
I call them and we work out that because it is a foreign issued card they don't accept it online. I suppose I should be tha thankful that there isn't the obligatory foreign tourist premium…but I'm not. I am promised that a way around this problem will be investigated and I will receive a call back. Being patient as described here doesn't help, I never receive the call, but was optimistic anyway.
Maybe Citibank can do something to make the card Indian friendly. I recall seeing a Citibank sign on a building so am happy to go for a long walk to try to talk to someone who might speak a little English.
After 3 days I was starting to get to know my way around Banjara Hills and I knew I could find my way back hom…always an important consideration.
Somehow I walked about 1km past Citibank…sigh…and making my way back, there it was, but despite the huge sign (that I missed) it was only an ATM…another sigh.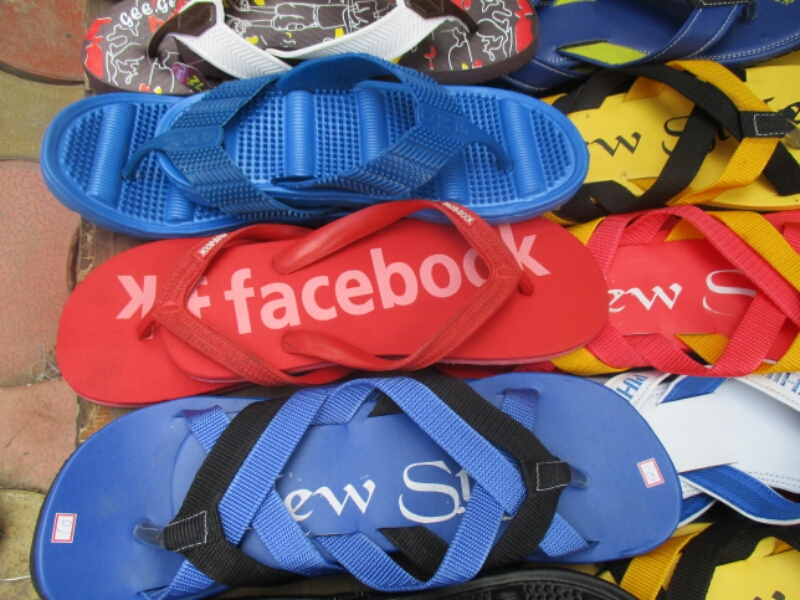 Problem solving hat on I remember that Airtel, my phone company, has a money thing, you deposit funds and you can transfer it and pay bills. Kind of like PayPal and the bus place accepts Airtel money.
Given how often we deal with offshore call centres, I felt quite comfortable being transferred around Airtel's and back again. However the foreign card thingy applies here too and I can't get money into that account. I am done sighing.
My host Ashok has offer to use his card but by this time I am on a mission to solve this myself, as though I didn't have such wonderful people backing me up.
The online ordering was through a portal and it showed the name of the bus line so I decide to call them directly. I am assured I can buy the ticket for cash and of course someone will phone me back™. Bugger me, they did! They give me details for the pickup point @ 2130. It is all going to happen.
Just kidding.
Ashok and Vani drive me to the bus stop plenty early. I call the bus directly and tell them I am waiting. In a little while they call me and say they are nearly there. After 30 minutes watching the Niagara Falls of traffic flowing continuously by, I call again.
"You have missed the bus" he says. At this point I hand to Ashok and he tries to find out in Hindi what is happening.
Either the bus was cancelled or they changed the route or I wasn't there. All three reasons were apparently offered.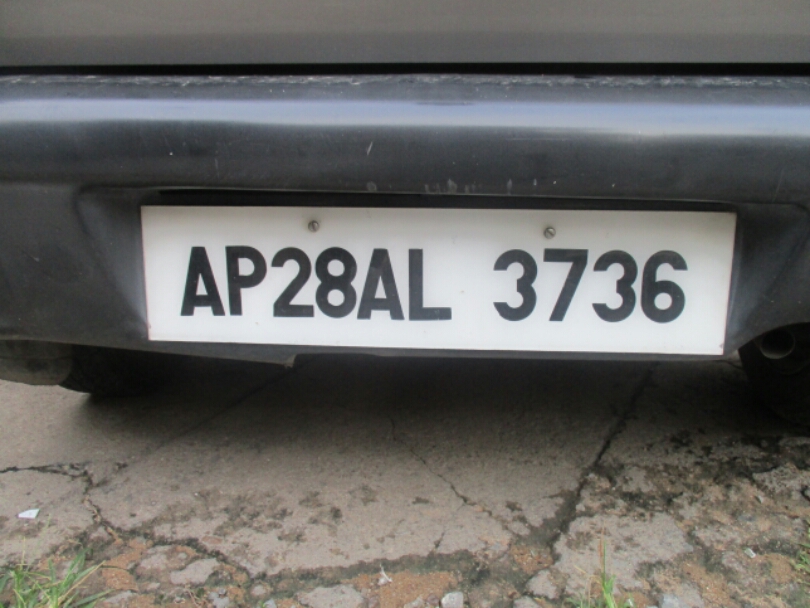 But I can still get on the bus, just need to get to the next pick up point in an adjoining suburb. Sounds easy but this is Indian traffic. A crazy dash it was. Ashok is the most cautious driver I have seen. One time he used his horn and I commented :o) But tonight he was possessed.
They are calling every few minutes "hurry up the bus is waiting", Ashok's crazy driving is fitting into the local traffic perfectly, Vani is yelling at them in Hindi, I can't understand a word but the tone of giving someone shit translates easily.
Finally we arrive at a bus booking place (a handful of stands by the side of the road) and can't find the guy despite us being on the phone to him. Then he spots me…I do tend to stand out, I don't think I have seen another Westerner since I got here.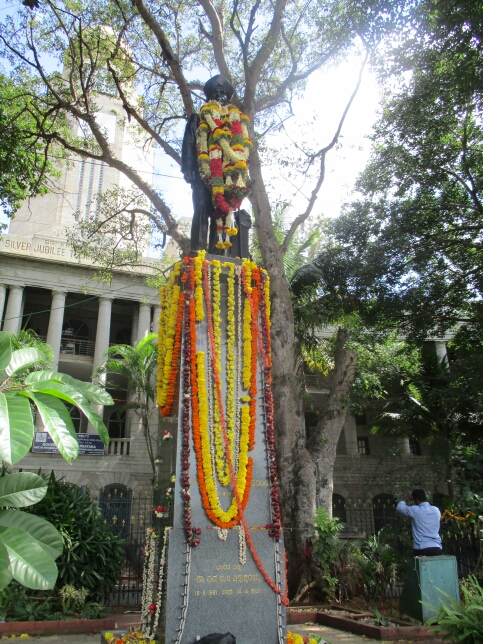 There is more yelling in Hindi, the Rs850 fare is now magically Rs900 and I have my ticket. But the actual bus isn't here. I give Vani and Ashok a hug to thank them for their amazingly incredible hospitality as it might be the last time I see them.
It just might be the last time I see anyone, because I put on my backpack and climb on the back of a motorbike to be taken to the bus.
Fuck me! There is a bus! And a bed for me (no seats)! And we get going! And now I am in Bangalore.
I could write a post about the trip itself but will only tell about the fact that my bed was on the bottom (it was two tiered) at the very back. This is directly above the hottest part of the engine and after about an hour the heat had worked its way up through the mattress.
Fortunately the top bed was empty…and I am in Bangalore.
I'll bet you can't wait to hear about the train ride to Kollam…I am sure there will be a tale to tell.