Location: Orchha
Hotel: Hotel Sunset
The plan was to hit the road for Kumbh Mela at 0700hrs. But T.I.I. and between India time and Ajeet time I was glad our departure slipped back to 0930hrs.
You see, last night was Ajeet's son's 7th birthday party at their home in Hathroi Fort.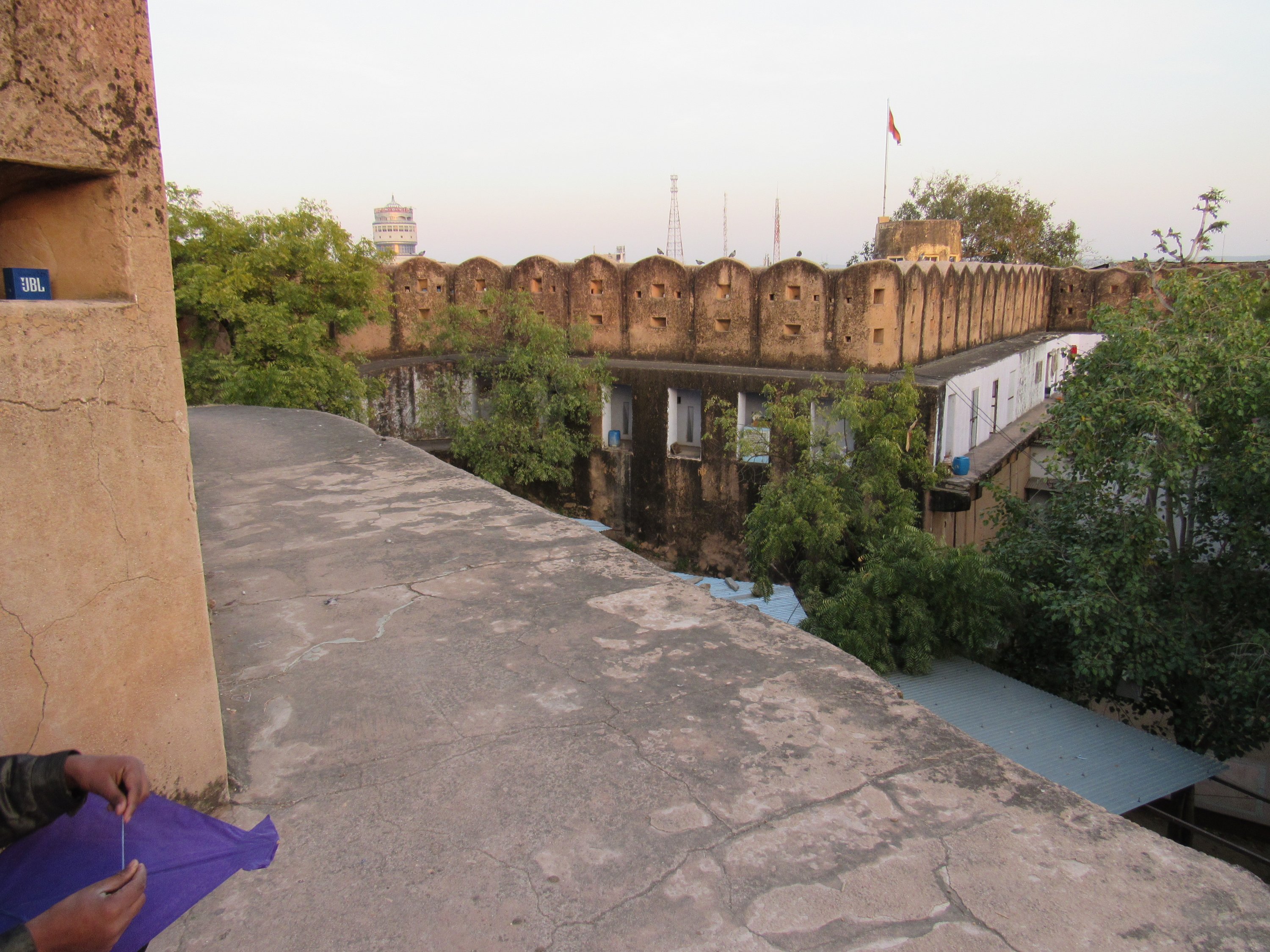 I am sort of embarrassed to admit that despite staying at Chillout at least 6 times over 4 years and walking the streets around the hotel dozens of times, I had never spotted Hathroi Fort.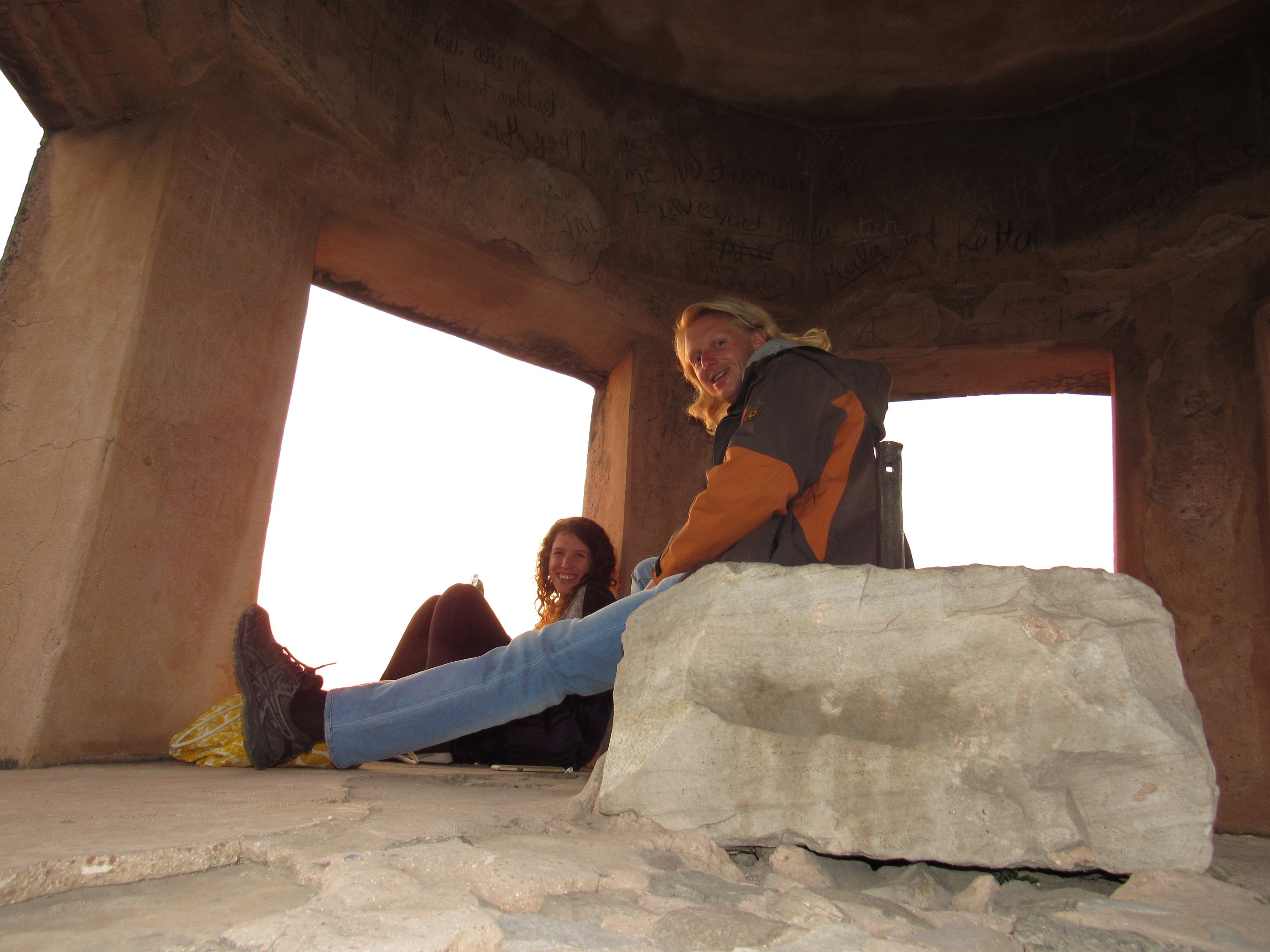 It was actually a soldiers garrison and is now the home to 10 families, including Ajeet's.
Ajeet, his wife Jyoti and their kids live in the wall of Hathroi Fort.
The night was such great fun made a little more fun with a bottle of rum.
Foreigners really do need their wits about them here…as they do anywhere. The guy wanted to charge us R1,500 for 2 bottles. We pointed out that the price marked on the bottle was R400 each. He wasn't fazed by this and we paid the right price.
There was plenty of dancing and setting off of Gorilla Bombs. It. Was so lovely to see Jyoti let her hair down a bit. Beneath the modest Indian wife exterior is a gorgeous young woman wanting to have fun. She was a great dancer.
But I paid a big price. I don't remember walking back to the hotel but I must have because I do remember Balu putting a blanket over me as I slept on the seats in the rooftop restaurant.
Well, this post has been sitting gathering more dust than my clothes. There is no way I can fill in all the details nor can I put them in order, so here are photos and bits and pieces.
Our first stop on the road trip, apart from for food or chai or to pee was in Orchha.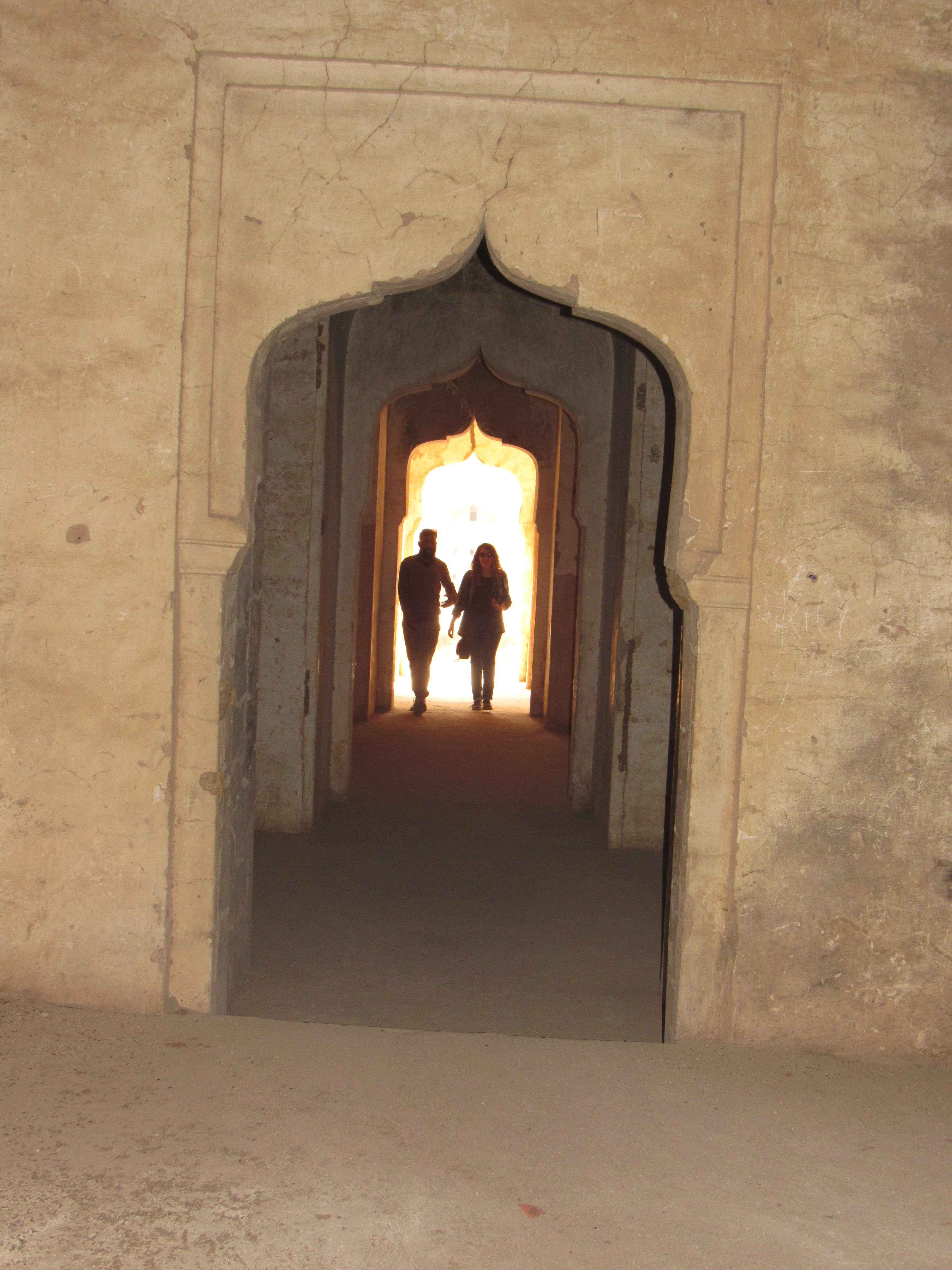 Ajeet and Shaked – I wish I could rotate this slightly, but not on my phone.
One of the major contributors to the truly awful air quality is using cow dung as fuel for fires. But poor people and those in rural India don't have much choice. Who would have thought cow shit could be unintended art?
All over India there are brickworks with tall chimneys. When on a bus it is impossible to stop and check them out, but not when you are in a car.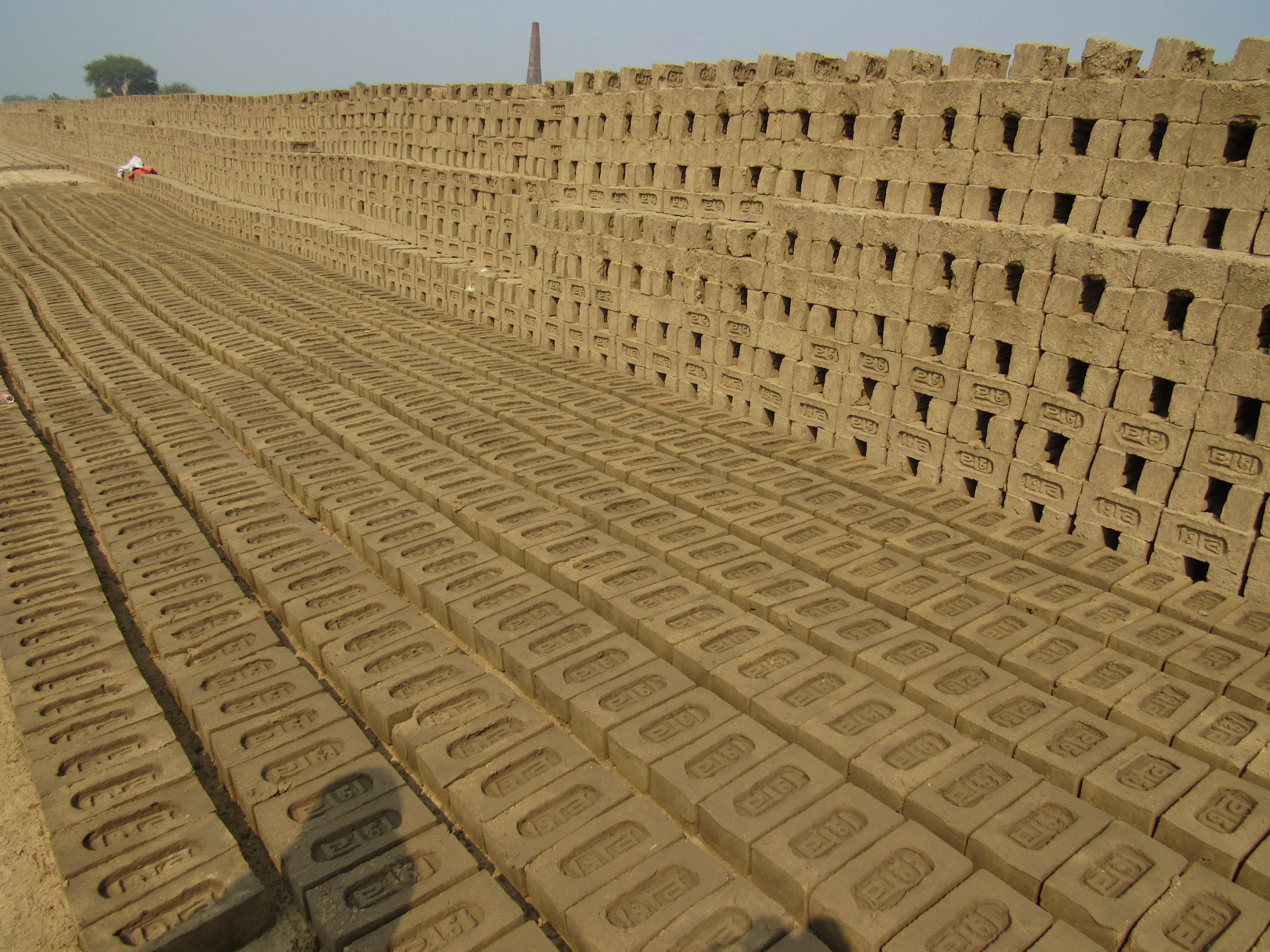 Thousands and thousands of bricks, all made by hand, one at a time.
They get paid R1 per brick apparently and the bricks then sell for R3.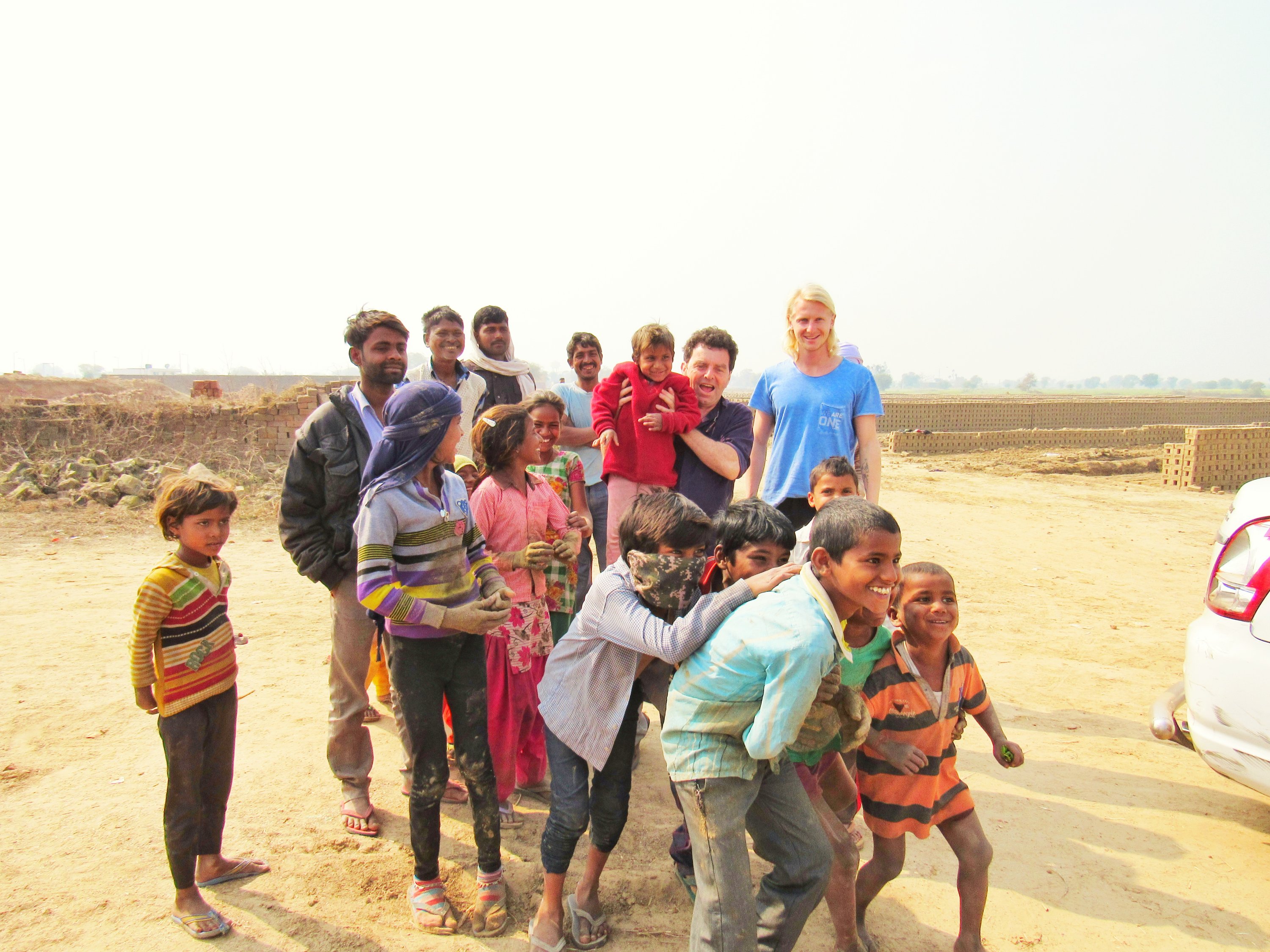 The whole place pretty much stopped when everyone came to check us out. This is just the kids.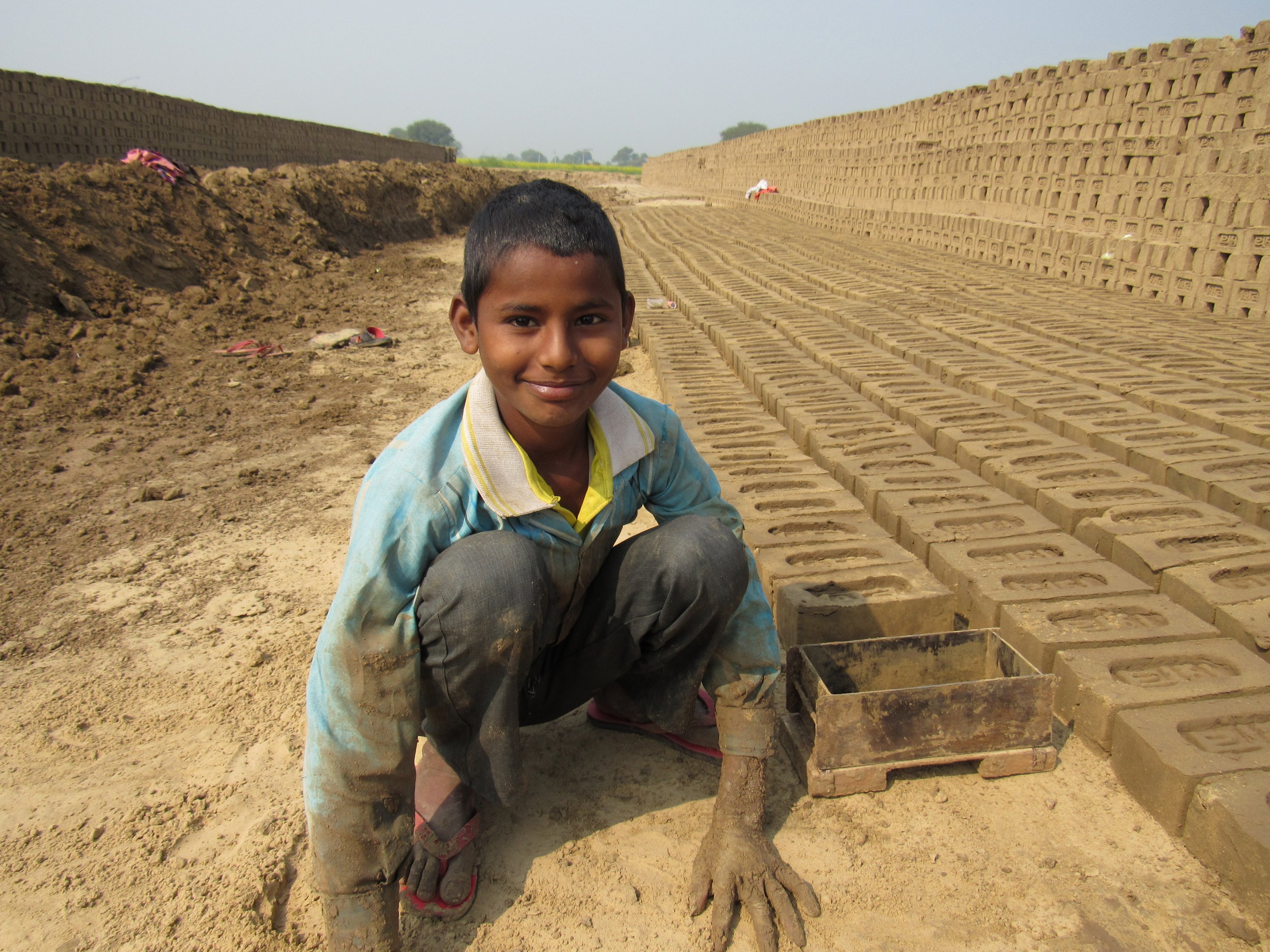 Yes, young kids working too
It was all interesting and we were having a ball, but these must be the worst roads in India, maybe the world.
This screenshot is the last stage, into the Kumbh Mela but it gives you an idea. 7 hours to travel 260km. I thought it must be a mistake. It wasn't.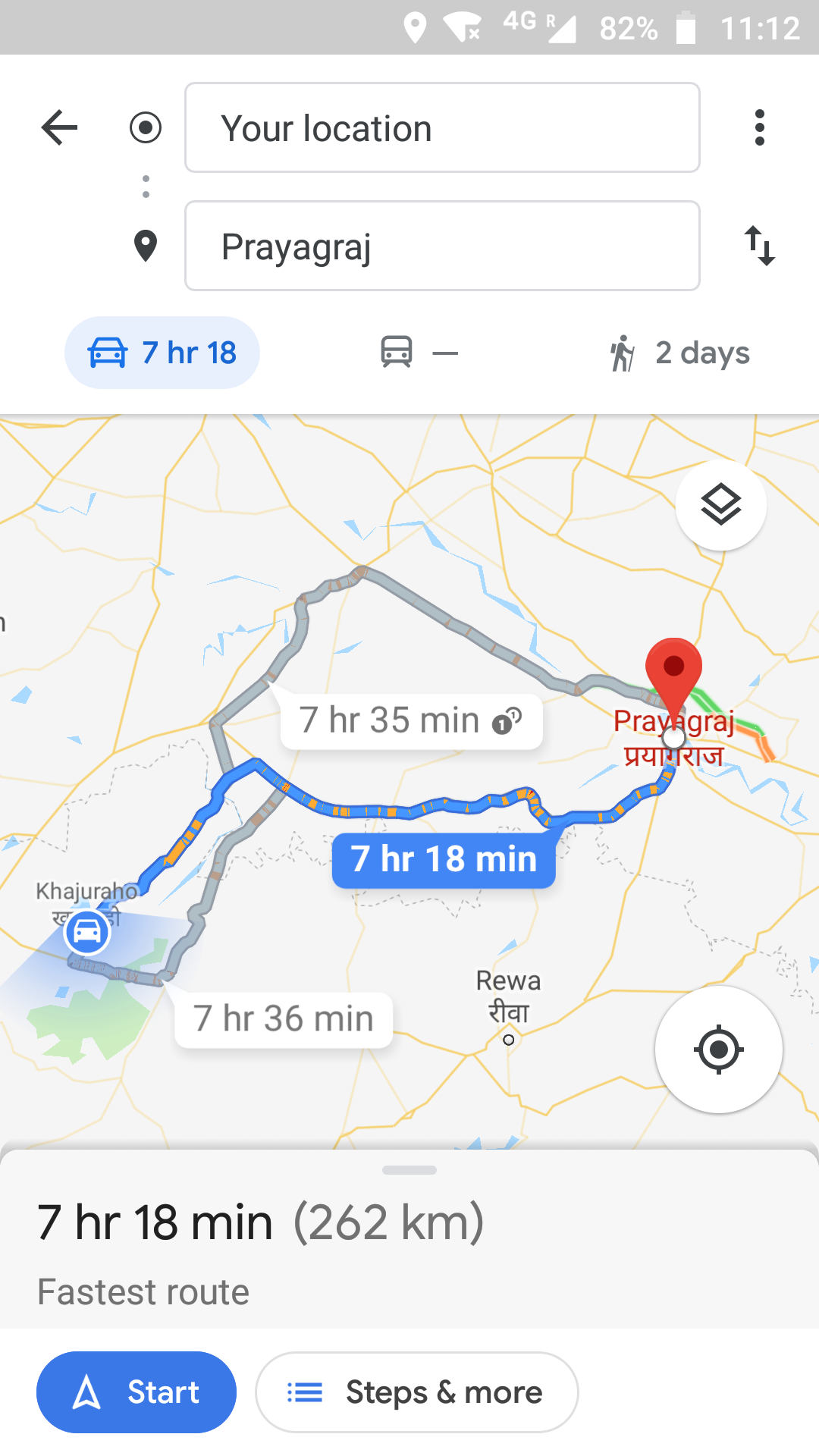 It was exhausting but at the same time.it was one of the more beautiful drives. As idyllic as India can get with simple villages, fields of yellow flowering mustard plants, hills and animals.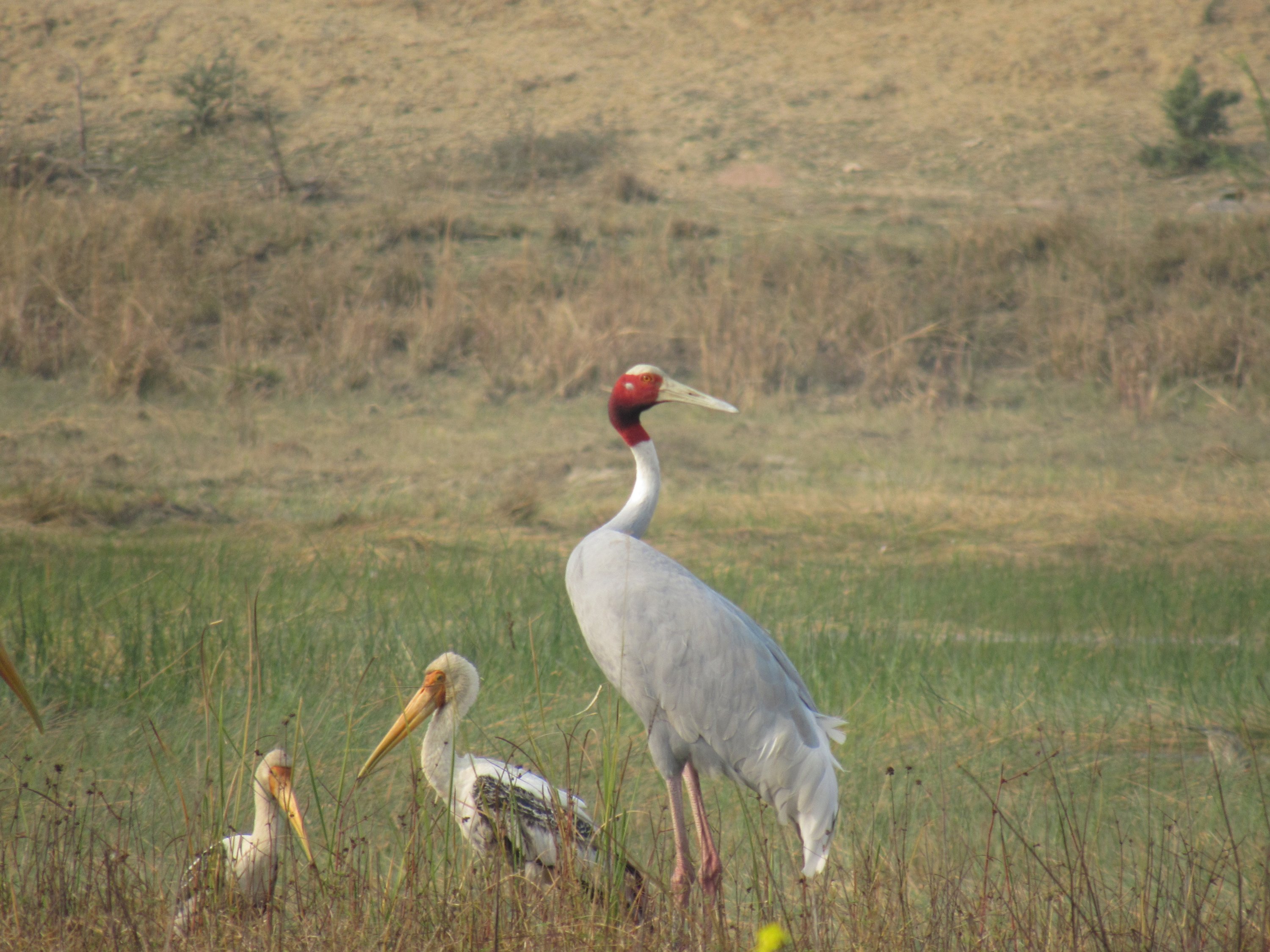 We weren't quite hurtling along a road when Shaked called for us to stop and back up. There was a wetland with a pair of Sarus Cranes and about 30 of the smaller unidentified cranes. It was very cool to see.
There is always something to see.
The next day over roads just as bad if not worse than the worst roads, we headed to Kajuraho which also was full of surprises.
Hmmmm…I think I am getting locations of things mixed up. But checking is too hard. I am currently on a train from Agra to Rishikesh and am happy to just get this post done.
In no particular order and without naming the city in case I get it wrong.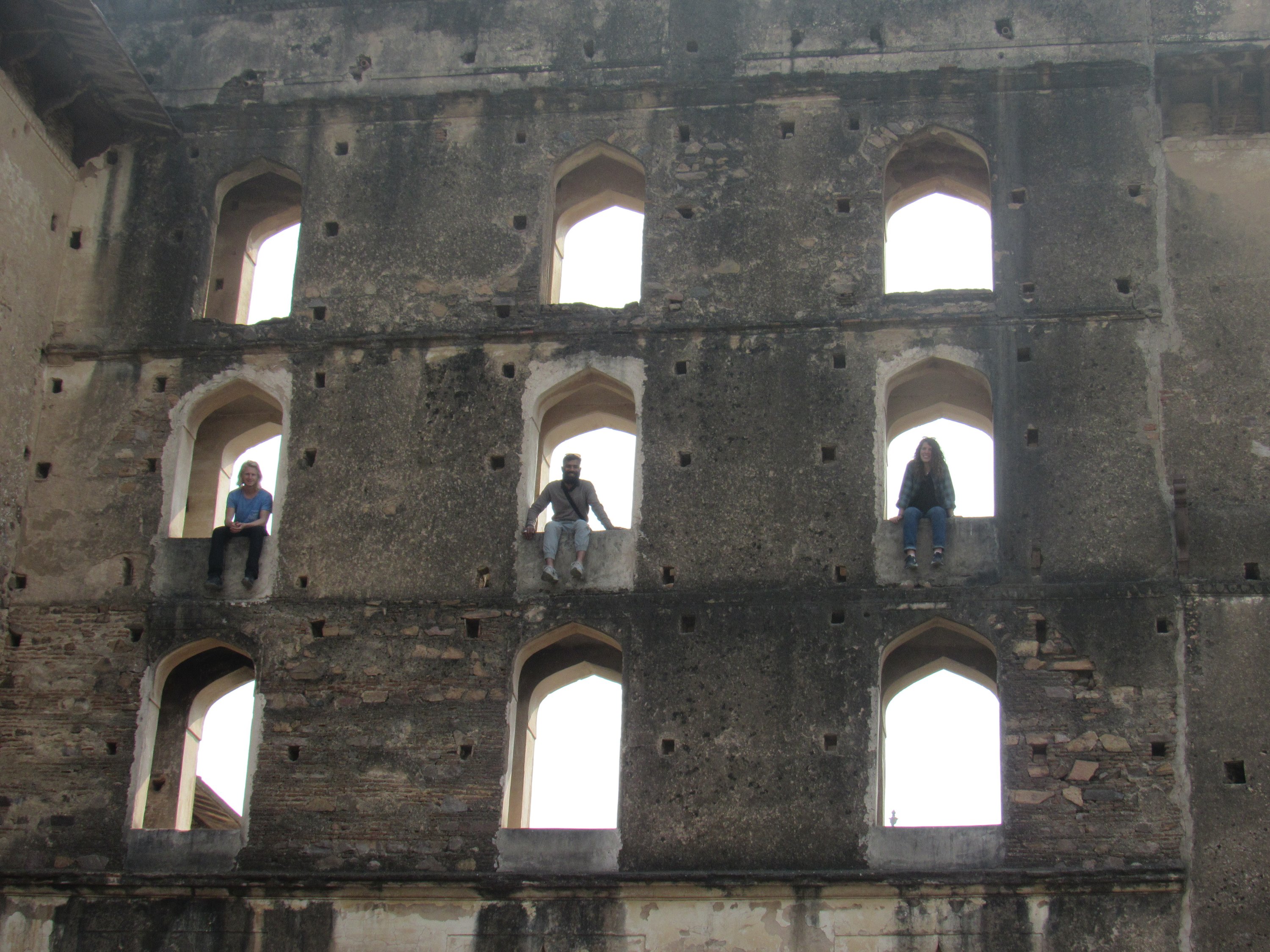 Raja Mahal is not only spectacular, it is a photographer's dream. An old palace with lots of narrow stairs, a bit of a maze. Huge.
And some very old painted ceilings.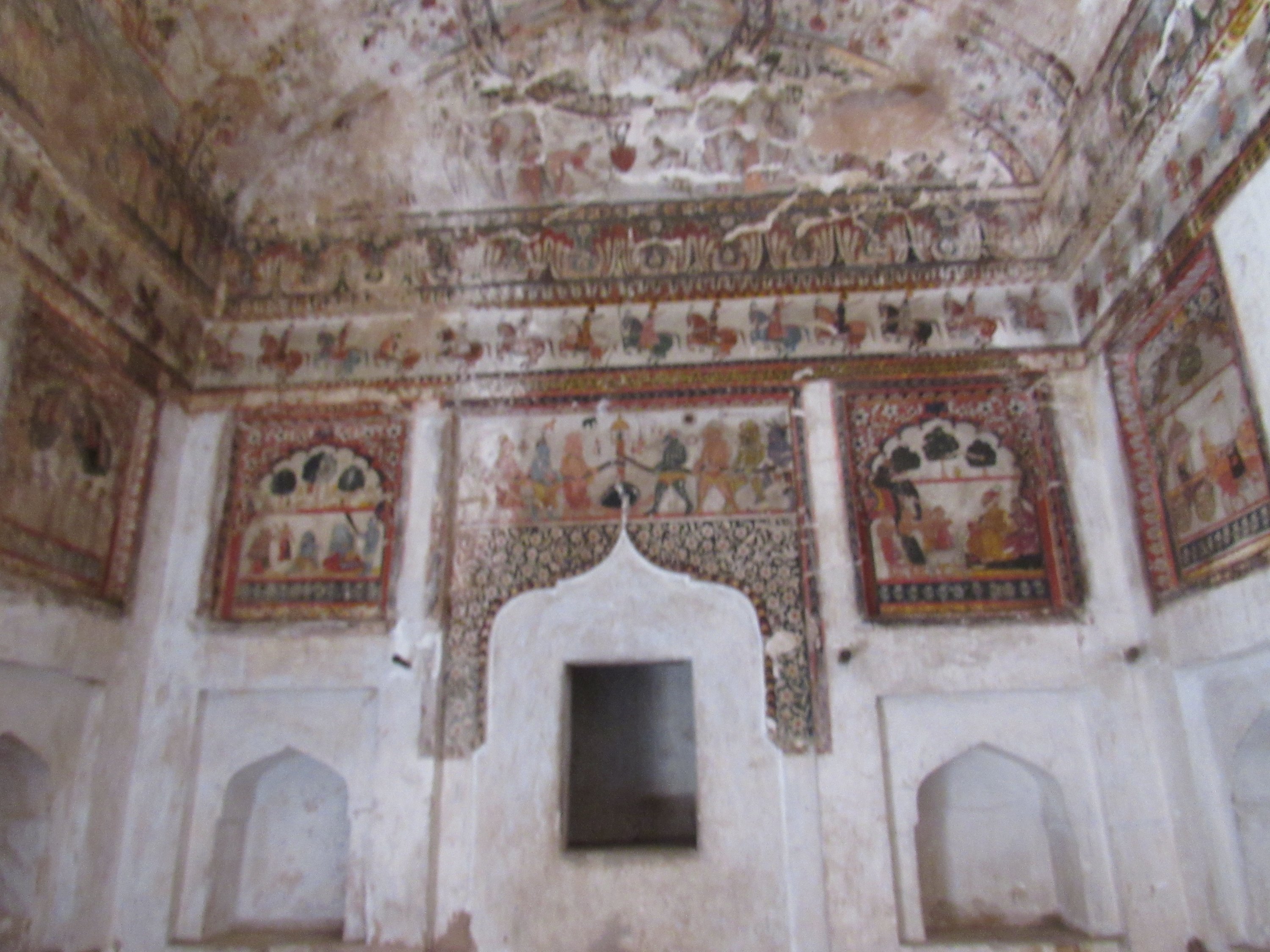 Right next door was a temple complex with beautiful buildings
And well maintained. The more observant will notice that the right hand edge above is the left hand edge below. Try to imagine I have the software tools on my phone to make a panorama.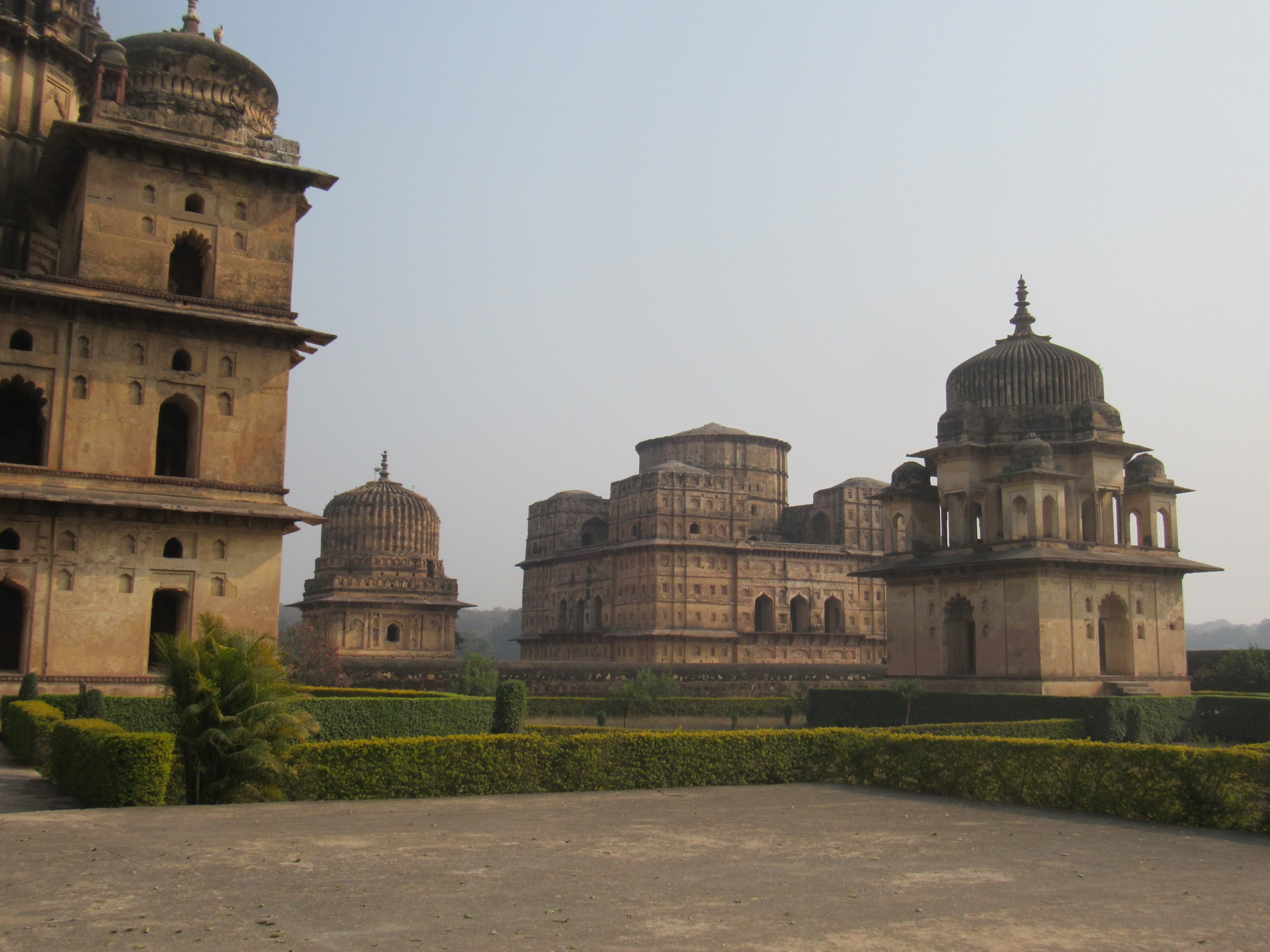 That was great. But what makes this place special is that for some reason I don't know, a species of vultures that is critically endangered roost and breed there. It is a conservation area for them.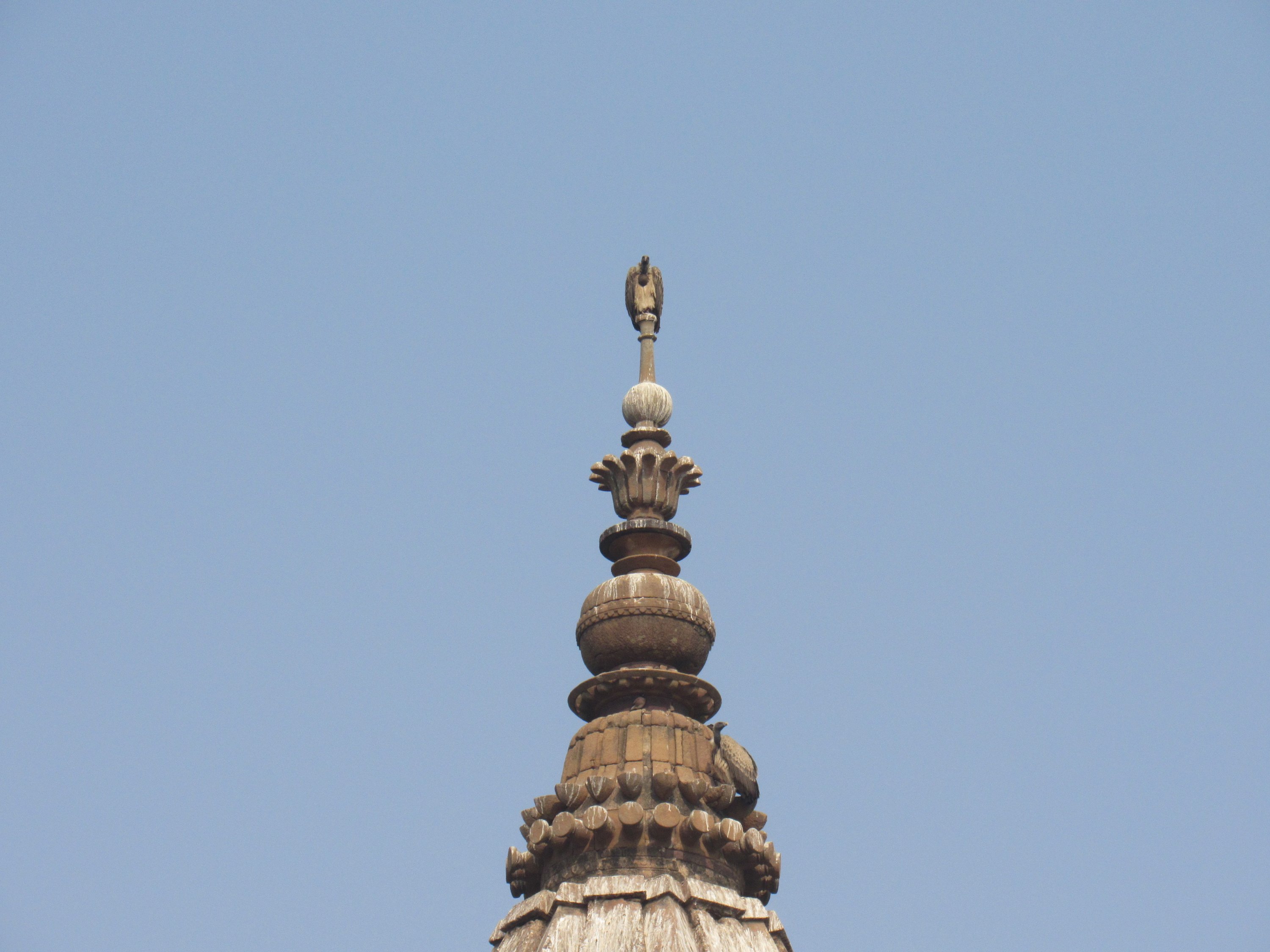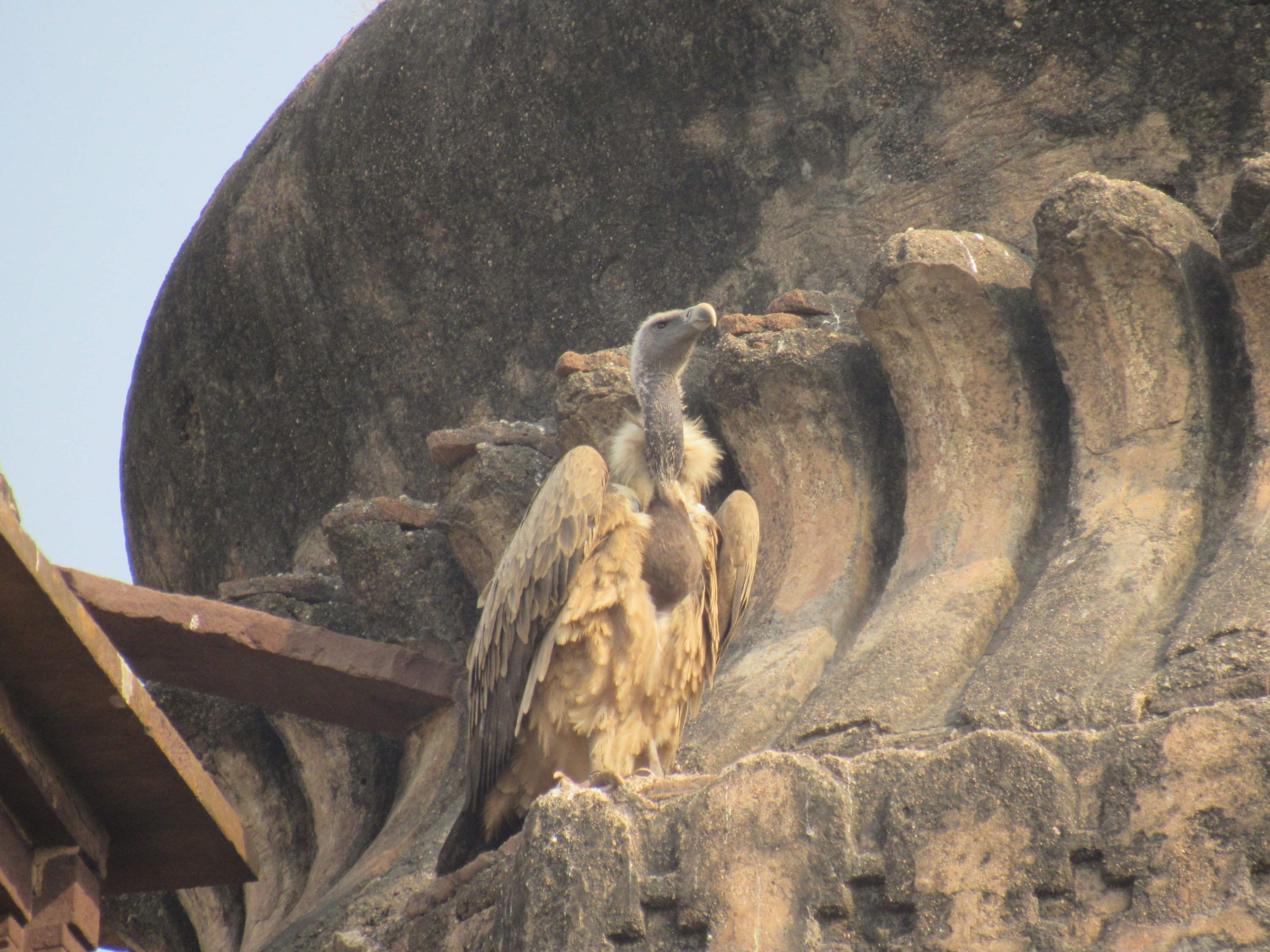 The last one is a downy chick. And when they flew overhead? Bird watcher's heaven!
A combination of motion sickness and had enough means I have had enough. There is so much more to tell I can never get it in a blog.
I could devote one post to all the times we have laughed hysterically at something. But you had to be there.