Days later, we are still in Jaipur. There is seriously a lot to see here and with the added bonus of visits to my Indian family farm and events, we just can't get out of the place. This is not a bad thing.
The good news is that we are both 100% well again, though the Tall Girl is being very wary of what she eats.
We've been doing so much, it is going to be hard to write it all up before we want to head out and do more…
Sigh…too many days to catch up.
We went to an engagement party on the family farm at Mochingpura, here are some of the other guests…
An interesting party with a crazy finish at Hathroi Fort – here's the view from the top of the fort wall.
A day trip to Amer fort where there are a lot of elephants giving tourists rides. Again, I found it amazing being around and so close to so many elephants. This time I found it even more distressing seeing the elephants being exploited and appearing to not be in very good health. And tourists still ride them up the hill :o(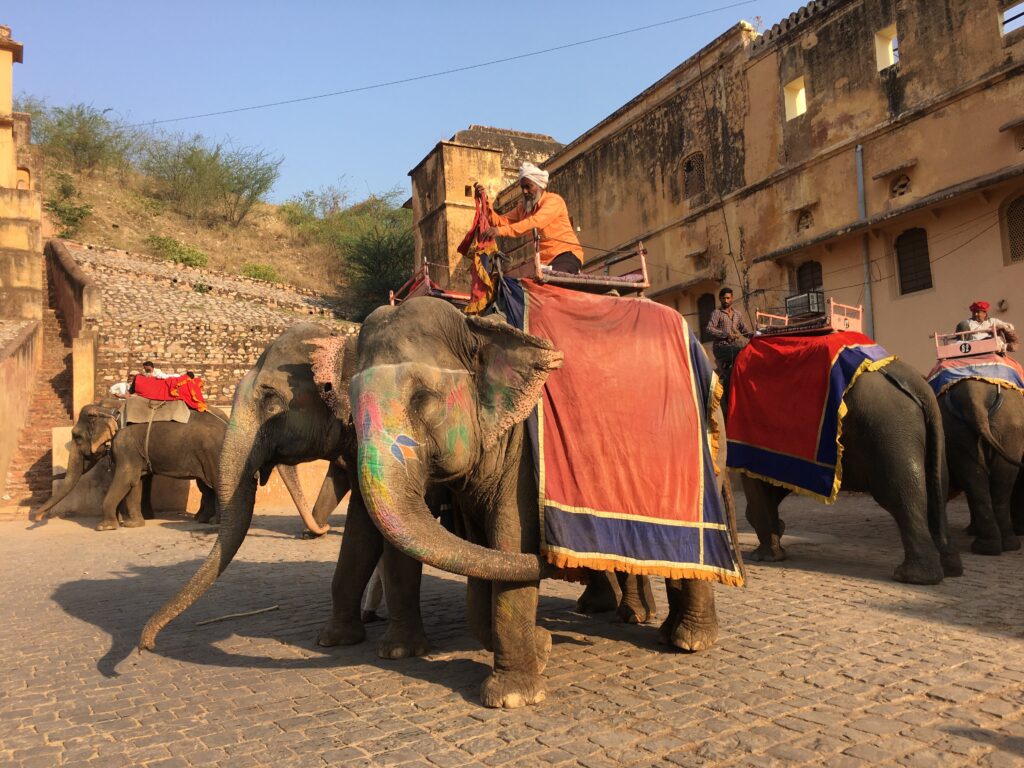 Wandering down the back of the fort to the stepwell, we stumbled on the amazing 400 year old Shri Jagat Shiromani ji Temple. We arrived just in time for morning Puja and were part of a group of less than 10 people in the place, the only westerners, of course. The holy man and devotees were really friendly and there was plenty of banter afterwards.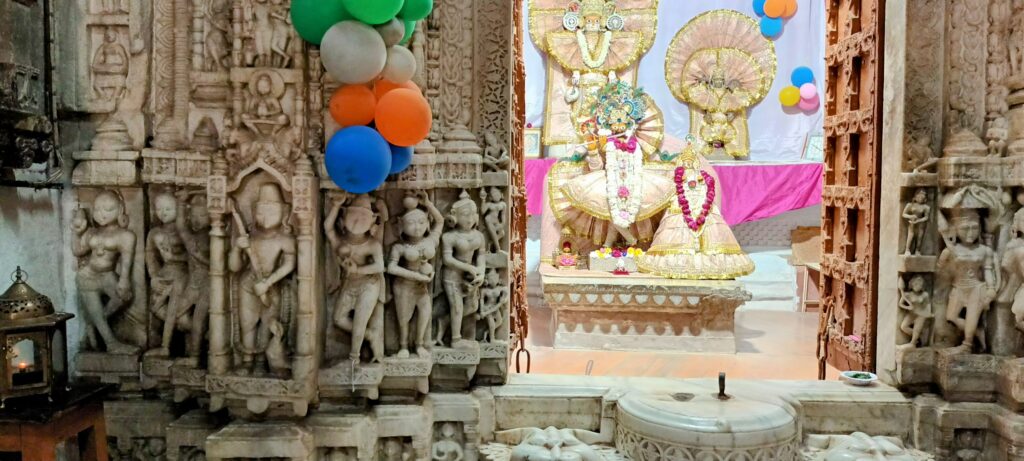 and the stepwell….
A little later we bumped into one of the men outside his house and were invited in for chai with his daughter-in-law and grandson. This is why we come to India.
sigh…sitting in Kuala Airport, half way home, trying to get at least one more post up before we get back.