Souvenirs are an essential part of travel. They are brought home then remind of that holiday as they collect dust for years. Then you move on and they are replaced by other souvenirs that begin the cycle anew.
The Tall One's father has a house full of, rather than souvenirs, curios that might one day pass on to her. As if to tease us about our (still outstanding) trip to India, there is a mini Taj Mahal that I suspect is made from marble and came from India.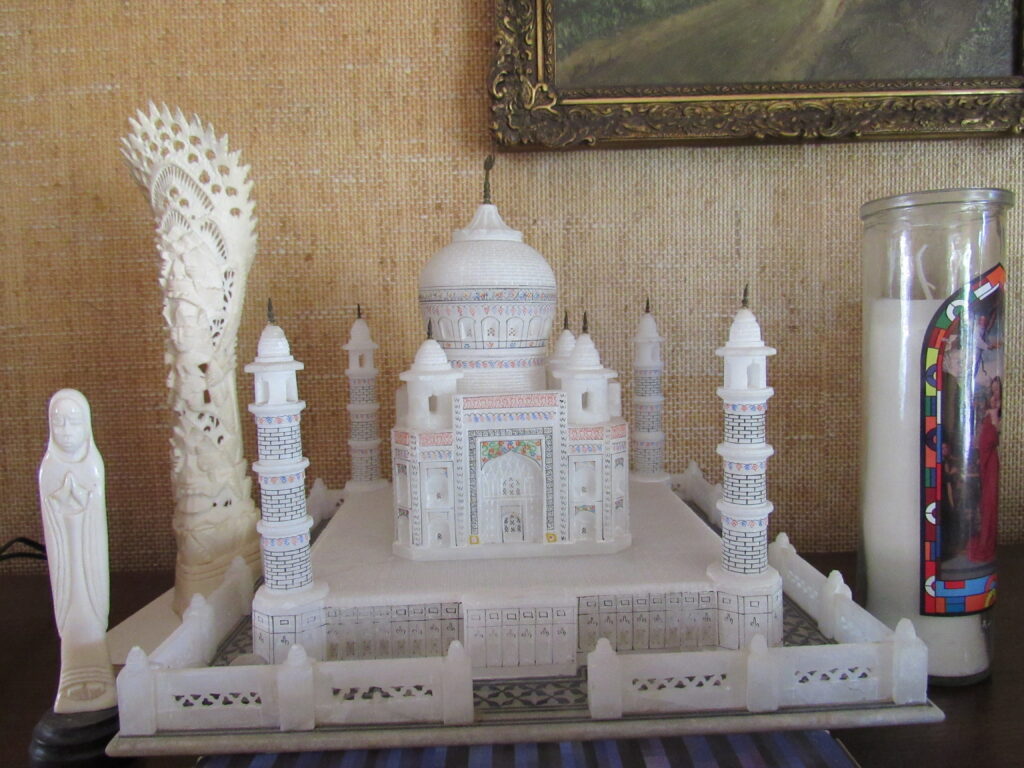 Although it might be a little tricky to transport, bringing it into Australia wouldn't be a problem. On the other hand, since I am always honest on biosecurity questions, I would have to declare this item.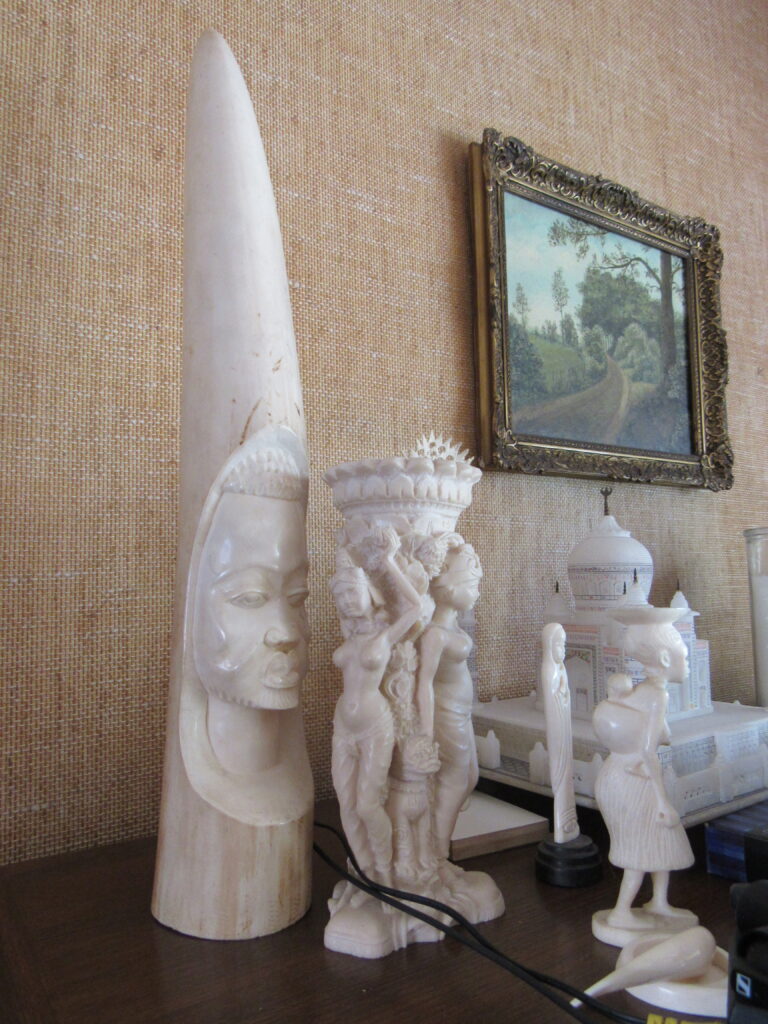 Yes, that thing on the left is ivory, appatently a gift from Africa many years ago. It wouldn't (and shouldn't) be allowed to be imported. But it does make me wonder about what might happen to such things that are historic yet no longer cool.
We are cycling all over, every day. It is really enjoyable thanks to how integrated bicycles are into the culture. Yesterday we visited the grave of Tall One's mother. It was a bit creepy seeing Tall One's exact name on the headstone.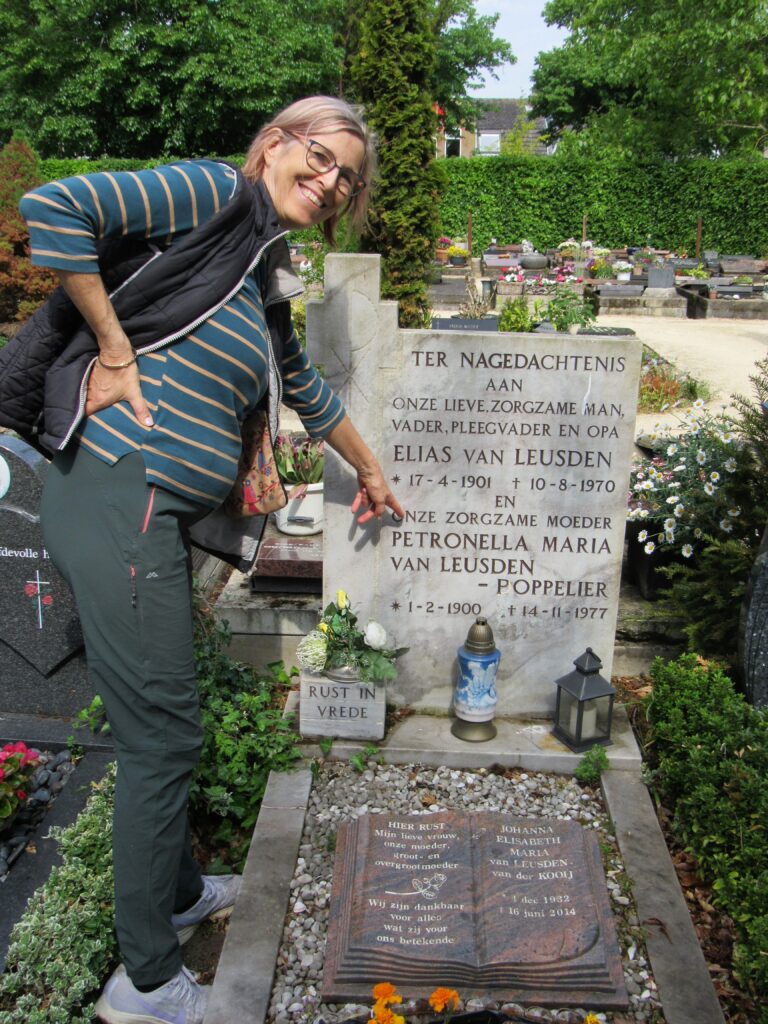 I was relieved to discover that she isn't a zombie, but was named after her grandmother. Then into the church where I was reprimanded for not being quiet/respectful/guilty/pious enough. Truth be known, I wasn't being any of those things, but let's not get into a conversation about my opinion of religion. Having said that, it is a big beautiful church, I can only wonder how they built such huge arches in the early 1900s.
No, she didn't genuflect or cross herself.

2AM might seem a bit late to start eating and drinking, but Gold Coast 2AM is 6PM in the Netherlands. The Tall One's sister Angela and her husband Martin (Angela's, not Tall One's) plus a friend (theirs, not hers) drove us to Leiden, a university town not far from Wassener.
It is old and beautiful.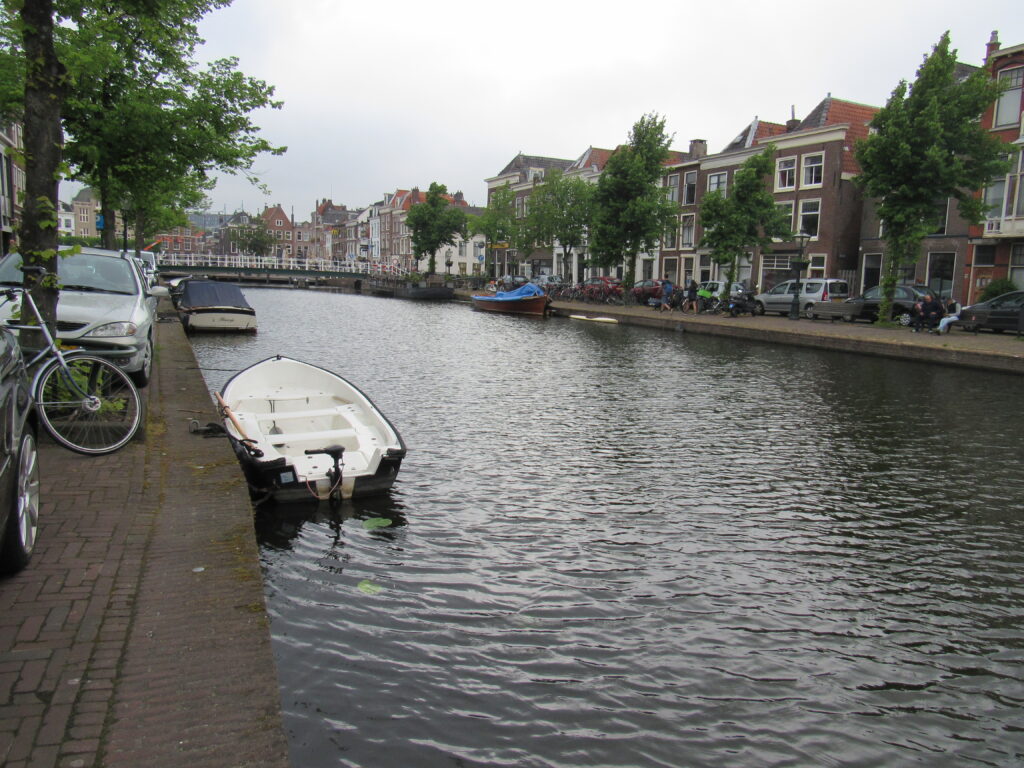 Bikes outnumber cars hundreds to one, it is a treat walking around here. Our destination was the StadtBrouwHuis bar, it was for more than dinner, it was a Dutch brewery experience.
Translated, StadtBrouwHuis is State Brew House, and apart from brewing their own beer, they have a pretty big variety to choose from.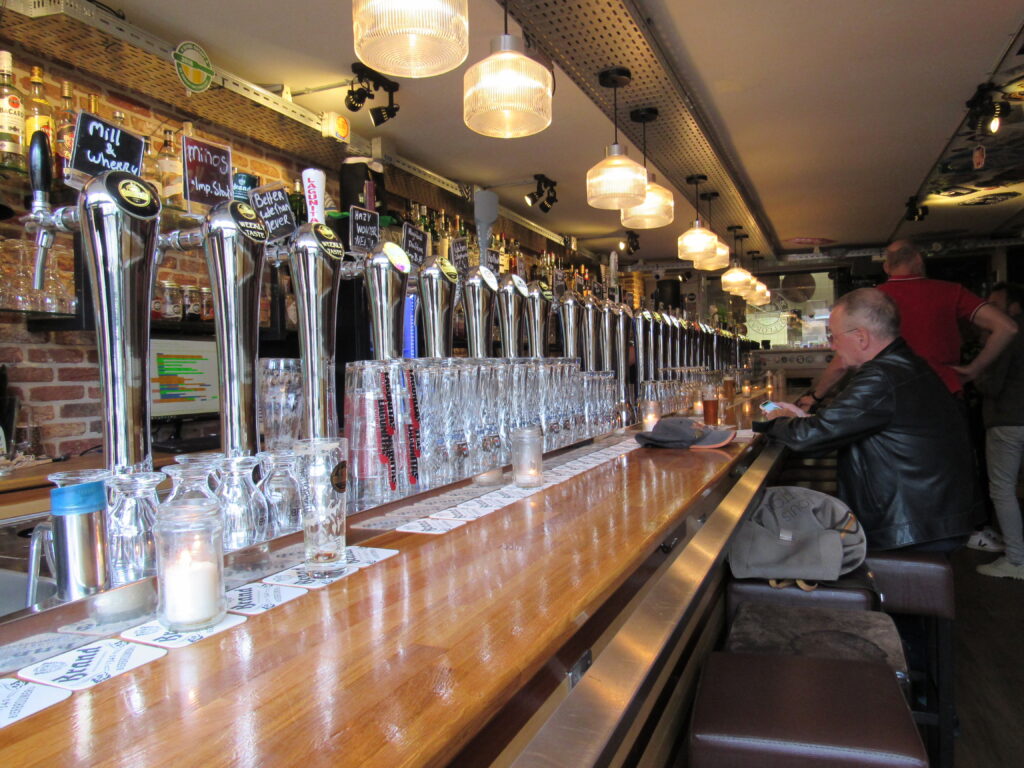 I wasnt too interested in big glasses of one or two beers, so negotiated for a series of sampler glasses. Let's just say I am glad I wasn't driving, or riding.
Rain was forecast for this afternoon so we went riding in the morning. There are several forests around here, all with a network of fietspad (bike paths). One led us to a lovely old building that used to be the local government offices, it is now a reception centre. Except not entirely.
We went inside and while I was looking around, Tall One started chatting to a man who I assumed was the building manager or something like that. I wander over and am introduced to the Mayor of Wassener! After bowing deeply and licking his shoes clean, I half jokingly ask if his office is in the building.
He immediately ushers us through a couple of doors into what can only be described as a sumptuous room that is his office. He told us the story, but there was too much info about the history of the building to remember. Suffice to say it once belonged to the king and the desk and some other furniture is original, dating back to the 17th century.
Then on to a local modern art gallery.
It is starting to rain, so we will hunker down for the afternoon. Oh, I have seen some windmills, but will wait until I get the money shot.
I do know I have no right to complain about anything, but if you play Wordle, you will understand
https://wordle.davis.net.au 335 X/6
⬜⬜🟨⬜🟨
⬜🟩⬜🟩🟩
⬜🟩⬜🟩🟩
⬜🟩⬜🟩🟩
⬜🟩⬜🟩🟩
⬜🟩⬜🟩🟩